Blogger Spotlight: Eva Thompson, Eva and Amelia's World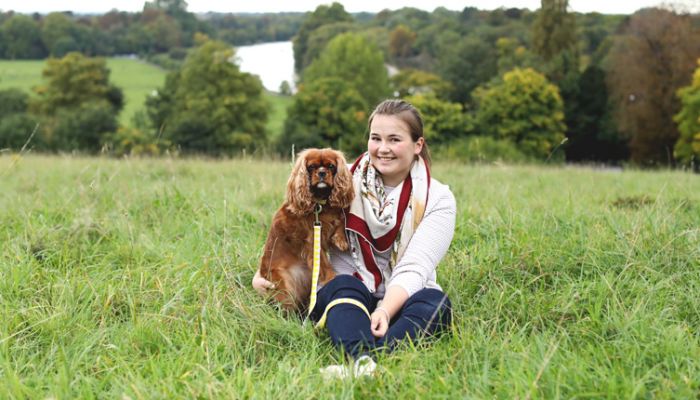 Eva Thompson writes Eva and Amelia's world about the adventures she has with her Cavalier King Charles Spaniel, Amelia. Recently featuring on the Top 10 UK Pet Blogs, Eva and Amelia's World reviews style products and accessories. We spoke to Eva about the dog-friendly side of London, Amelia's love of attention and forming friendships with PR professionals.
How would you describe your blog?
Our blog is very picture based, set with a white and light pink theme. I wanted to create more of a lifestyle magazine feel to it than a classic pet blog – a London lifestyle blog with your dog! We live in Knightsbridge and our blog features snippets of our daily life, where we like to go and so forth. We have had the pleasure of working with many companies since our launch this year and product reviews have taken centre stage! Our Instagram account and blog complement each closely.
Why did you start your blog?
Being a dog owner in London is wonderful as so many places are dog friendly. Particularly when you own a small dog it's very easy to spend all day out with them in London without being turned away from shops or restaurants. I wanted to share my knowledge of dog-friendly locations with others.
What's it like having a famous pet?
It's such a joy! Every couple of days someone recognises Amelia and comes up to us wanting to stroke her. It's very sweet. Some people have been too shy to come up to us directly and message us on Instagram later on to let us know they saw us today. It's such an incredibly nice feeling to know people around the world know of Amelia and feel connected to her.
How does your pet cope with the pressure?
Amelia loves being the centre of attention and meeting new people. As soon as the camera comes out she is excited and ready to pose! I think from her point of view every day is just a fun day of meeting people and receiving treats! Of course, when attending full day events or photoshoots it can be very tiring for both human and hound! We try to split up these long days by playing with her favourite ball and having a cuddle in a quiet spot.
What's your favourite pet product?
I couldn't live without our Teddy Maximus carrier. Amelia comes with me everywhere I go and it's very convenient to have a bag with me for her. Whether it be rush hour on the tube or a bed on the go at a cafe having a stylish carrier makes all the difference!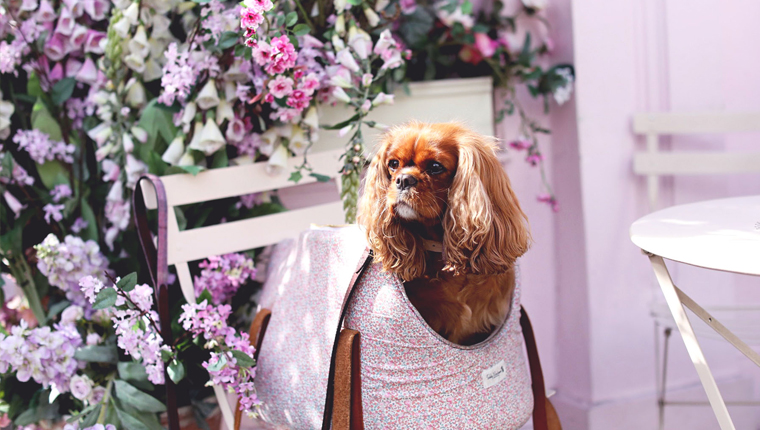 What's your favourite post?  
My all-time favourite post is one of my first ones, 'Valentine's day with your dog'. This was the first post I had planned in my mind when starting our blog. It is set at Peggy Porschen in Belgravia, which has remained our signature spot.
How do you like to work with PRs?
Getting to work with PR companies is a privilege many don't get to experience. Forming working relationships is based on trust. I like to be very honest and when this is returned from PR executives it forms a lasting working relationship.
What one thing PRs should know about you?
We are very organised. We like to have a clear idea of what is expected and in what time frame. I firmly believe that when both parties feel comfortable and in the know the relationship becomes more of a friendship.
What's a memorable campaign you've worked on?
Amelia was chosen to promote the Just Eat Food Festival this year which was great fun! The team had organised a shoot with dog ice cream that Amelia got to enjoy while being photographed this past summer. We both had a fantastic time on set and at the event itself, thanks to her agent Layla at Urban Paws.
What other blogs do you read? 
A personal favourite of mine is South Molton St Style. Anna has an authentic voice you can relate to and Lopez, her adorable little dog, features in her blogs and Instagram alongside her.
Eva and her blog are just two entries on the Vuelio Influencer Database, which is the UK's leading influencer database available to the PR and communications industries.
https://www.vuelio.com/uk/wp-content/uploads/2017/11/Eva-and-Amelias-world.jpg
430
760
Jake O'Neill
https://www.vuelio.com/uk/wp-content/uploads/2019/09/vuelio-logo.png
Jake O'Neill
2017-11-07 14:58:06
2019-09-10 15:29:42
Blogger Spotlight: Eva Thompson, Eva and Amelia's World