Five Things: Leveson II, Klout, This is America, Martin Sorrell and #FuturePRoof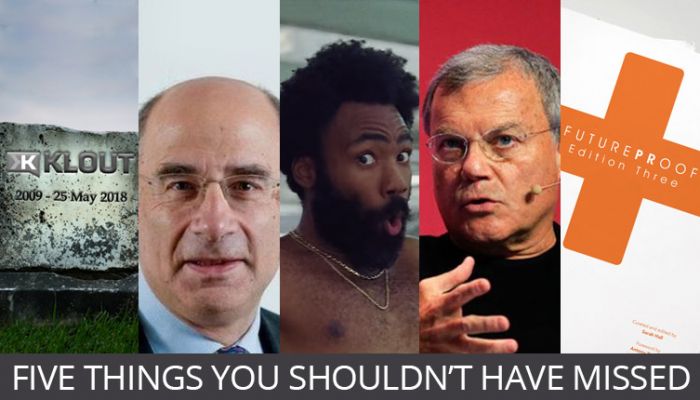 This week's Five Things includes the demise of Leveson II and Klout, Childish Gambino's This is America, the return of Sorrell and the launch #FuturePRoof.
1. Leveson II – the sequel that refuses to start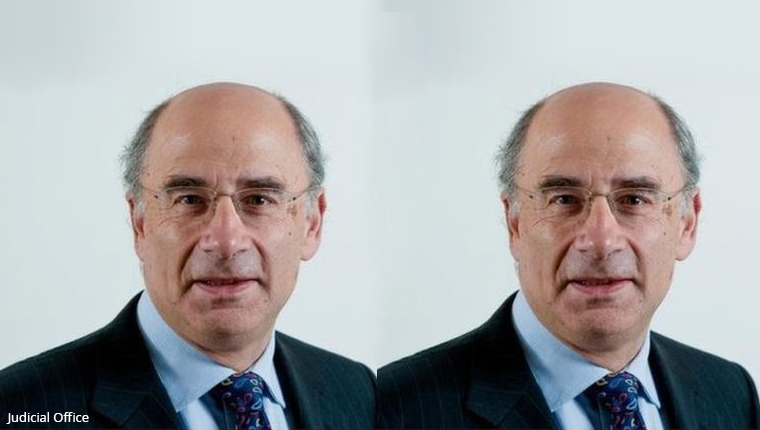 Leveson II, the second part of the Leveson Inquiry, was already stopped by culture secretary Matt Hancock ("Are you on Matt Hancock?"), at the beginning of March. Now the Government has won a narrow victory against a Labour move to force it to start. Ed Miliband tabled the amendment to the Government's data protection bill but it was narrowly defeated by 304 votes to 295.
Ed Miliband's impassioned speech highlighted David Cameron's previous promise for Leveson II to be carried out. Refusing to give way to other MPs, he also said it was a matter of honour for all politicians and asked the Government, 'How dare you?'. Hancock responded: 'The choice isn't between doing something, and nothing. It is between doing something, and something better.'
Following the defeat, Tom Watson chose not to push for a vote on section 40, which in part would have required publishers to pay legal costs of both parties in disputes no matter what the outcome. This is clearly flawed as both Leveson-backed IMPRESS and press-made IPSO already allow for low-cost resolution.
There's already suggestions the Lords will push the amendment back to the Commons for a second vote as the first was so close. We might not have seen the last of Leveson yet.
2. Out of Klout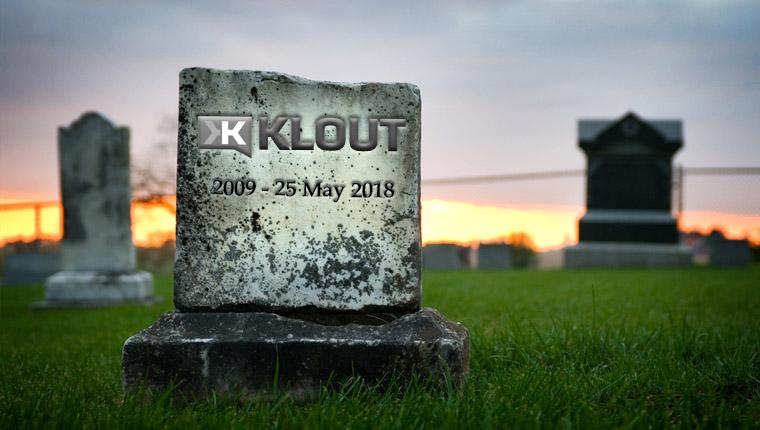 What's your Klout?* Is a question that many people working in social media asked each other seven years ago, but recently your Klout score has gone the way of your follower count on Google Plus. One of the most popular ways of measuring influence online, Klout was founded in 2009 by Joe Fernandez, who apparently built it to get a job at Twitter. It was bought by a private company, Lithium, in 2014 for $200m and on 25 May it will be no more.
25 May, I hear you say, isn't that date significant for another reason? Why, yes. But amazingly, Lithium failed to mention the GDPR as a factor in Klout's demise in the official statement. Apparently, Klout no longer meets Lithium's long-term strategy.
Incidentally, Klout has been used as one of the many metrics that makes up the Vuelio Influencer Score, but thankfully we use such a broad range of complex tools that the loss of Klout will not have a detrimental effect on our unique measurement. You can read more about our influencer rating here.
Klout, on its own, has been criticised over the years for its algorithm which has, on occasion, rewarded questionable people with more influence than others. The secrets of the algorithm may have been forced into the open by the GDPR, but now we'll never know.
3. This is America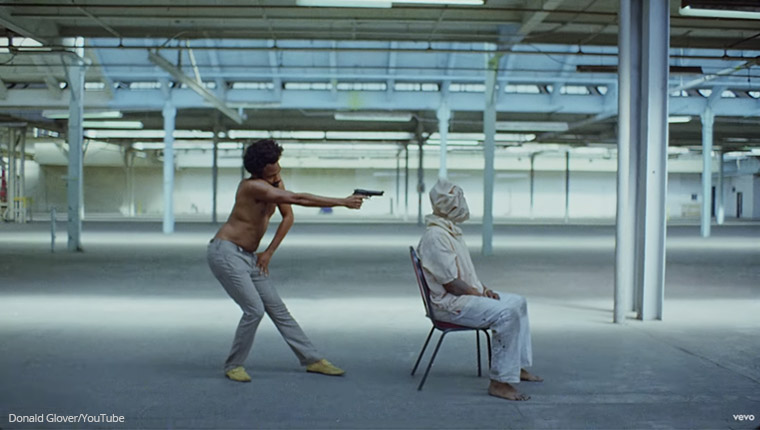 It's hard to know where to begin with Childish Gambino's (aka Donald Glover) latest release, This is America. To call it a song is insufficient; the music and lyrics are powerful but that power pales into insignificance when compared to the video:
Articles and essays have already been written on this overnight cultural phenomenon (it's on 75 million views in under a week). Discussions about the video's 'hidden meanings', from his confederate trousers and Jim Crow references to the Charleston church shooting and 'Death' riding a pale horse, have filled social media and the digital press. It's particularly pertinent following Kanye West's recent comments that slavery was 'a choice'.
It also follows Black Panther, which itself was itself a cultural shift but in a Hollywood/Marvel superhero kind of way. What Childish Gambino has done means so much more. It's a violent, compelling piece of art, that continues to produce meaning with every watch, and it will fuel sections of the commentariat for weeks to come.
4. Martin Sorrell to 'start again'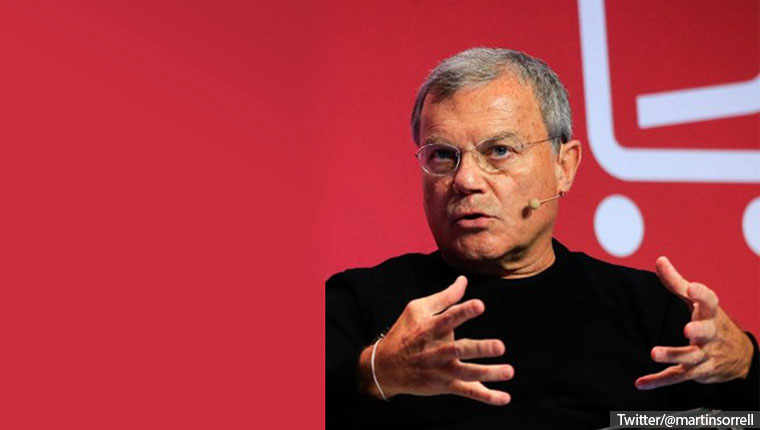 If only Klout would stick around, we'd be able to measure Sir Martin Sorrell's when he 'starts again'. That's his vow this week, after abruptly leaving WPP. As reported by the FT, Sorrell was speaking at the technology conference in New York and said: 'I'm not going into voluntary or involuntary retirement.'
As he never had a non-compete clause with WPP, Sorrell is free to set up a competitive ad company and target some of the $16bn business he helped build up over the last 33 years. He already has an idea for a new ad agency model, he said it would be: 'more agile, more responsive, less layered, less bureaucratic, less heavy'. This is particularly surprising considering WPP's hugely complex set up has been credited to Sorrell, and he was described as the only person capable of keeping it all together.
Sorrell said he would not wait long until he made his next move, so expect the new agency launch to appear in a future Five Things.
5. #FuturePRoof 3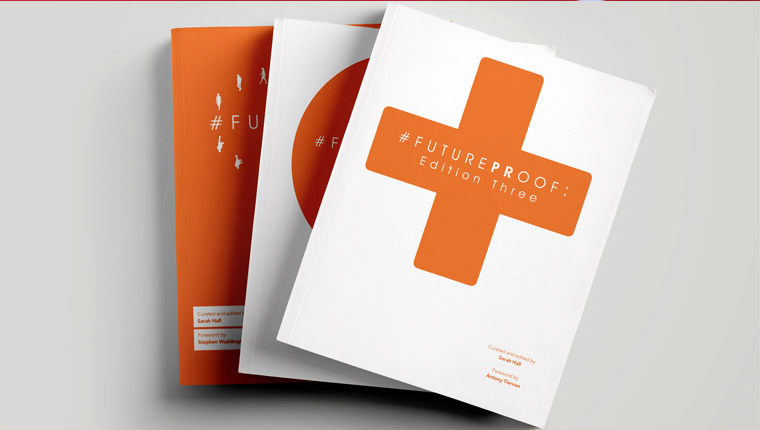 Sarah Hall, agency owner and CIPR President, has released the third edition of her hugely popular #FuturePRoof series this week, a special edition marking the 70th anniversary of the NHS. Titled The NHS at 70 with Lessons for the Wider PR Community, the book features 25 chapters from 25 contributors, all of whom either work in or around comms at the NHS.
The health service is one of the UK's most-loved institutions but is currently facing huge problems in terms of service delivery, funding and staff shortages. The book puts communications at the heart of the solution, championing best practice and excellent innovations to inspire the NHS to carry on fighting the good fight.
#FuturePRoof is also hugely inspirational to the wider communications industry with lessons across every communications discipline from internal comms and employee engagement to using new technology and measuring campaign results.
Find out more about #FuturePRoof online.
What did we miss? Let us know on Twitter @Vuelio.
*Me? My Klout score is 46 and I'm an expert in Blogging, Public Relations and Communications. And Buzzfeed, apparently.
https://www.vuelio.com/uk/wp-content/uploads/2018/05/Five-Things-11-May.jpg
430
760
Jake O'Neill
https://www.vuelio.com/uk/wp-content/uploads/2019/09/vuelio-logo.png
Jake O'Neill
2018-05-11 13:19:09
2018-05-11 16:03:55
Five Things: Leveson II, Klout, This is America, Martin Sorrell and #FuturePRoof