'Good outreach is about being a good fit' says Laura Zito, six out of ten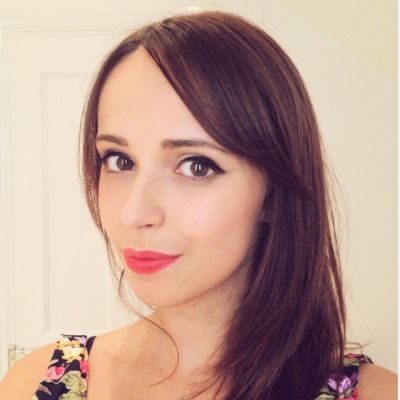 Spotlight with 

Laura Zito

, editor of six out of ten, an online travel and lifestyle magazine for those 'with their head in the clouds but feet firmly on the ground.' Laura spoke to us about what sets her website apart from a travel blog, best practices for PRs and bloggers, popular posts and what it takes to go viral and on re-branding to become a travel resource and lifestyle lunchtime read.
Why should people read six out of ten? What makes it different?
There are a plethora of travel blogs out there, from luxury escapes to budget backpacker. Most seem to advocate either quitting your job to travel, becoming a digital nomad/freelancer, or landing a job where international travel is a given. I know that not everyone can afford, or even wants, to do those things, preferring instead to spend their holiday time wisely while enjoying their life and career back here in the UK.
So really appeal to those whose heads are in the clouds but feet are firmly on the ground. It's not about spending months in luxury hotels or packing it all in to travel for our demographic. While I absolutely love reading blogs from those who've managed to do this, it's just not what we're about.
As for what makes it different, well, we have a few writers. While I write most of the features, there's our We Ask a Boy lifestyle pieces written by my PR husband David, and we work with a range of excellent bloggers who provide brilliant content on what matters to them, from politics to feeling homesick.
We also run a blogger outreach programme whereby we task our favourite bloggers to review restaurants, hotels and spas, so we get a real range of voices writing for us.
How do you measure the success of your website?
Numbers!Not really. For me, and my writers, it's quality of content and engagement. I've shied away from six out of ten becoming a totally personal space as I feel we have a real opportunity to reach people through magazine-like content.We know, through weeks and weeks of arduous research about our readers and their habits, most of our in-market demographic are 25-35 year old women looking for travel information – whether it's flights, trains, hotels or destinations. So we love it when we hear someone's booked a hotel because it's been featured on site, or they've taken the train up to a city we've highlighted for a weekend away.
My personal success is one reader emailling me to say she'd bought her husband access to a very well known member's club in London we'd featured a week or so earlier!Anything that gets shared, and even the odd 'Great post!' comment is success in our eyes. Even better when our readers trust us to help make their next lifestyle or travel decision.
What's your favourite blog and why? 
Oh that's cruel! There are so, so many I read (my RSS feed regularly crashes my computer) but
as I span travel and lifestyle, I'll have to say The Travel Hack, as she was the first travel blog I was ever really introduced to – she's a great writer and I can't wait to see which direction she takes her blog now that she's expecting.
What advice would you give to someone who wants to start a blog?
Forget about making money, forget about becoming famous. Write about what interests you. Let your voice shout though your blog's pages. You'll enjoy what you write, and others will enjoy reading it. Some of my most popular posts have been the ones where I just word vomit all over the place. In fact, one post which went viral (and still pulls in traffic) was my gripe with a work situation.
Oh, and skip Blogger, go self-hosted WordPress from the off. It'll save many, many tears down the line!
How do you work with marketers and PRs?
Being in travel communications myself, I know how to approach, and how to be approached. I'm not someone who will necessarily reach out unless I know there's a specific feature I have in mind. For example, all our Wanderlust & Envy luxury features have been through press officers popping me on their database and sending me details of their client's hotels and new openings.For marketers, it's really a case of ensuring what they're offering is a good match to our site. We're not going to talk about golf or babies, so there's no point offering me those particular stories or sponsored content collaborations.
As for how we work with both, we've made the decision to start accepting advertorial and sponsored content, press trips, and case study placements. We already host competitions and product reviews.
For example, for press trips we will put packages together to include a certain number of features on our site, we'll write content for the brand's own website or newsletter, provide full social coverage and include high res images for the brand's own use.I also work within the industry as a freelance copywriter/ghost blogger for travel and lifestyle brands, so you'll never know where you're reading my words!
Who do you work with in brand marketing? PRs? SEOs? Anyone else?
PRs, SEO, Communications, marketeers, individual brands, individuals, and case studies. Basically, anyone who has a relevant story to tell and a good pitch to go along with it will be considered.
Can you list five best practices for blogger outreach? 
I suppose this fits into two categories.1. For PRs and marketers:
I don't care about personalisation, but I do care about being added to press lists where we literally have nothing to do with their client. Good outreach is about being a good fit.
Keep me in the loop – if there are delays or your client can no longer work with us, don't just ignore me. A quick email means I can search for someone else who can help.
2. For bloggers:
Your blog needs to look professional. Invest in a decent theme/template and get to know the basics of CSS and HTML. It opens a world of possibilities.
Review after review isn't fun for anyone to read. I value a story and so do the rest of your readers – expect PRs and marketers to be wary about working with review-based blogs. I know I am.
Enjoy it. Yes, there are endless bloggers who'll tell you what to do and what not to do. As long as you write what you love, you'll keep your reader's attention.
What has been your blogging highlight?
Two posts going viral and getting ridiculous amounts of traffic, as in around 200,000 views each, in about half an hour.
One was featured on BuzzFeed a few months after launch, and the other made its rounds in social forums a few months after that. Actually, there is a third which still brings in so many new readers, and a fourth which got an insane number of comments – it's always the ones you don't expect!
The main highlight was the personal emails from the second viral post. It was a really personal, unpopular opinion so the silent support behind the scenes inspired me to carry on.
What will be big in your blogosphere in the coming months?
We have an exciting new re-brand on the way (the design is staying put for now!), and we're really looking to increase our sponsored content and – more importantly – press trips.We know we can kinda maybe perhaps influence our readers when we feature brands we've not personally experienced – hotels, restaurants etc – but the level of engagement and influence we have once we talk with authority on a subject really sways our readers into making that booking, or making that purchase.So for us in the next few months, it's about more authoritative features. We want to become a travel resource, as well as a lifestyle lunchtime read.
https://www.vuelio.com/uk/wp-content/uploads/2015/01/six-out-of-ten.jpg
400
400
Priyanka Dayal and Julie Hermans
https://www.vuelio.com/uk/wp-content/uploads/2019/09/vuelio-logo.png
Priyanka Dayal and Julie Hermans
2015-01-22 11:23:28
2015-01-22 11:23:28
'Good outreach is about being a good fit' says Laura Zito, six out of ten