Green blog spotlight: Besma Whayeb, Curiously Conscious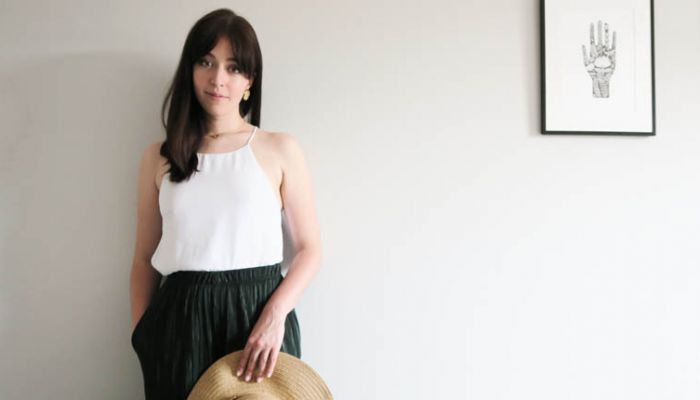 Besma Whayeb is the author of Curiously Conscious, a top 10 green blog. A Green Action Ambassador for Defra, Besma covers ethical lifestyle topics so everyone can make kinder choices for the planet.
We caught up with Besma to find out how the conversation around climate change is evolving, her favourite campaigns she's worked on and the Ethical Influencers platform she set up.
How do you describe what you do?
I tend to introduce myself as an ethical fashion and lifestyle blogger, and depending on who I'm talking to, clarify what that means! At its core, my role is to share kinder ways to live that benefit the reader, the planet and fellow people too.
How important is social media to your blog – are any channels more important than others?
Social media is half of my job – the other half being writing and curating my blog. I use my blog to share my thoughts and content, and social media to communicate that far and wide. It's the way I connect with my readers and the eco community online.
Climate change is in the news a lot, do you think it's getting the attention it needs?
It's great to see climate change being spoken about almost daily now – although I do worry that I find myself an echo-chamber prioritising climate collapse above all else. The attention levels are there, but what we need now is action.
What do you think Extinction Rebellion and Greta Thunberg have done for the conversation?
XR and Greta Thunberg have elevated and changed the conversation around climate collapse – they've made it a priority, through very different ways, and with very different audiences. To see groups of non-violent protestors and masses of school children take to the streets to voice the need to prioritise the environment above all else shows it really does affect everyone, and we all need to be supporting the movement.
Who is ultimately responsible to make change?
We all are, but I do worry that we as individuals are being made to feel responsible about everything. Eco perfectionism is not possible right now, when we need systemic change. Business and politics need to lead the change.
What are the most important steps people can take at an individual level to be more green?
Assess what you can do in your life to make a positive impact, and turn those changes into habits. At the same time, share what you're doing with friends, family, or even through a blog of your own. Speak to your local politician, and contact brands when you're unhappy with their products or practices.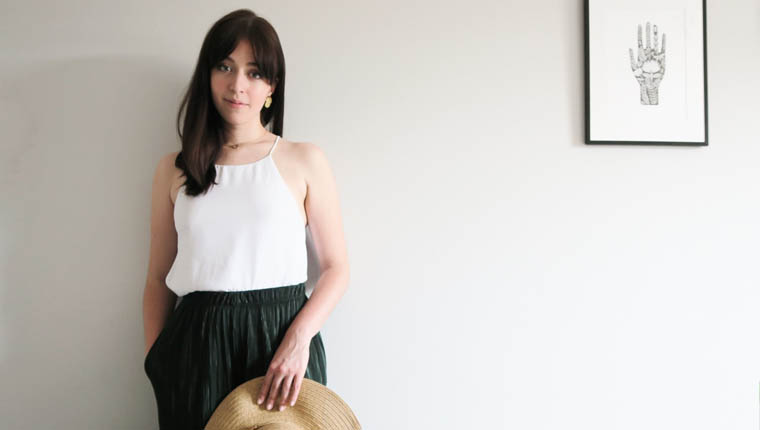 What advice would you give PRs and comms?
I've been writing my blog for five years now, and while there is less in the way of ethical and eco influencer campaigns, I've certainly enjoyed working on many of them – from boutique ethical brands through to giant homeware stores. My best recommendation is to ensure two things are clear with any campaign: the positive impact and the compensation for working with you. Just because a campaign is doing something positive, doesn't mean I can afford to work for free.
What are the best campaigns you've collaborated on?
This past year, I've enjoyed working with IKEA on their Live LAGOM campaign – lagom means 'just enough' in Swedish, so each month I tried a new challenge to reduce my own impact (be it electricity bills, heating, or growing my own herbs) with varying success! It was a fun one to be part of.
I also recently went paddle-boarding and litter picking with REN Skincare and Plastic Patrol, which was so much fun, and made for a really great awareness campaign.
And for Fairtrade Fortnight, I created a piece all about Fairtrade fashion featuring samples from People Tree. It was something I'd been wanting to explore for a while, and I felt like it was totally fitting for a brand that does so much in the ethical fashion space.
What other blogs do you read?
So many blogs. I compiled a list of 100 ethical blogs I love a while ago, and have since set up the Ethical Influencers platform, to support and showcase similar content creators.
https://www.vuelio.com/uk/wp-content/uploads/2019/09/Besma-Whayeb-2019-2.jpg
430
760
Vuelio UK
https://www.vuelio.com/uk/wp-content/uploads/2019/09/vuelio-logo.png
Vuelio UK
2019-09-20 09:57:26
2019-10-25 09:43:53
Green blog spotlight: Besma Whayeb, Curiously Conscious