Men's fashion spotlight: Carl Thompson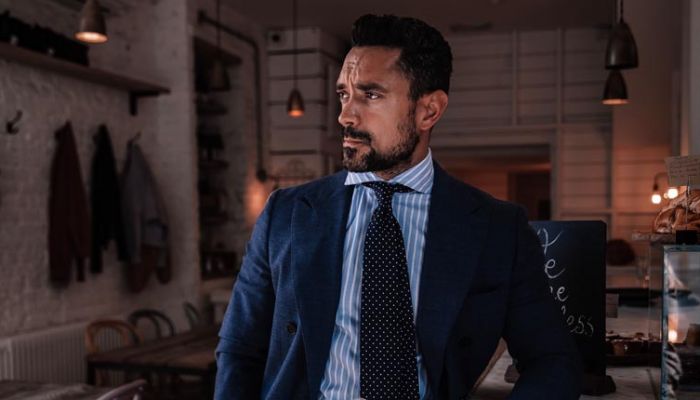 Carl Thompson is the man behind the top 10 eponymous men's fashion blog. Also the founder of menswear label Hawkins and Shepherd, Carl covers everything from fashion and style to grooming and lifestyle.
In this spotlight, Carl tells us about being in the Top 10 Men's lifestyle Blogs, the future of blogging, his favourite outfit and how he likes to work with PRs and brands.
What does it mean for you to be ranked in the top 10 men's lifestyle blogs?
When I first started writing the blog I was really only documenting my personal style journey. Blogging was a thing but not the beast it is today. In a way it's come full circle. I know bloggers that would just rather be Instagrammers now and not bother with the writing part. For me, I love it. It's a way of processing the information and digesting it. If I can write about it then I can learn easier, research better. Being recognised by Vuelio is just the icing on the cake. It encourages me to keep going.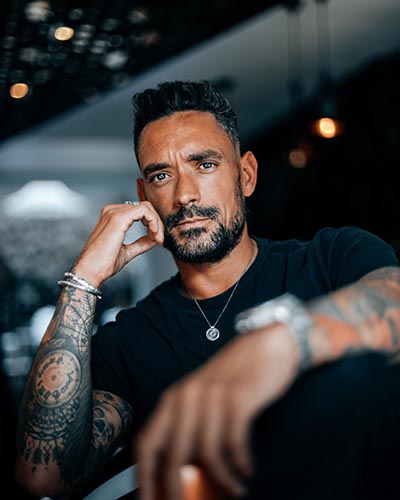 How much of a community is there around men's lifestyle bloggers?
There is a real sense of community now. Earlier in the year there was a bit of a backlash against bloggers and influencers in general. I think we're an easy target in many respects. We're putting ourselves out there every day on social media. We're offering social commentary and we're not immune to criticism. So when the community comes under attack, it galvanises us. That's why you're seeing a lot of people actively promoting mental health awareness. It's more important now than ever because our problems are no longer how do we outrun the sabre tooth tiger back to the cave, it's how do we deal with passive/aggressive or just out right negativity on social media.
Did we miss anyone?
I think that's a healthy list. I think Ben Heath from Twenty First Century Gent has an awesome blog. I'm all about the imagery as well as the content and I think Ben's site is just beautiful. For up and comers you might want to keep an eye on Darren Branch who is making waves and Pete Brooker who has just launched From Tailors With Love, a blog that looks at style through the eyes of James Bond.
What's the best thing about being a professional blogger?
The best thing for me is the opportunity to learn more about the industry I love. It opens a lot of doors. I interviewed a French Poker Star in Barcelona who barely spoke English. But I learnt about his journey, surviving a car wreck, becoming a father and going on to be mega star. It's great.
What's does the future of blogging look like?
Video. I will still write blogs because it's a process for me. It's something I can't stop doing. But I truly believe we're living in a more visual environment. If you want to learn something you'll watch it on YouTube.
So for blogging, maybe it will become less informational and more story telling. More personal. But this is just conjecture.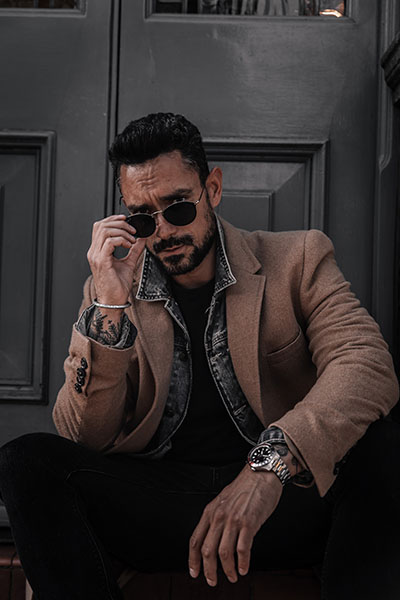 What's the best collaboration you've worked on with an agency or brand?
I've just recorded a commercial for Andrex where I got to spend a day surrounded by Andrex Puppies. That was like a day out for me. Loved it. Most of the car reviews are the best because you get to travel and drive amazing feats of engineering. Driving in London is joyless, so I always look forward to the car ones.
What advice would you give PRs looking to get in touch?
Take a look at my Instagram page first. I get some crazy offers from whacky clothing companies (which is fine) but I can't help but think they're wasting their own time. I don't wear novelty suits. One PR company sent me a present for Charlie (my dog) before they even got in touch with me. That certainly got my attention.
How important are social media channels to your work, will they ever replace the blog?
They won't replace my blog but I can tell you some bloggers I know are thinking of hanging up the typewriter. I'd be wary of doing that. Hanging all your hopes on one channel, be it Instagram, YouTube etc, erodes your autonomy. If that platform goes down or changes the rules of the game, your livelihood could be directly affected. Just look at what's happening right now with the Instagram algorithm.
What's your favourite outfit?
My favourite go-to outfit will always be one that features my Hawkins & Shepherd cashmere camel coat. It looks great even over a denim shirt. If I were a chef this would be my signature dish. If I were a footballer this would be my 30-yard worldy. (You get the idea).
I also love this outfit for every day client meetings. The blue flannel double breasted suit is from Suit Supply about four years ago. It's just lasted so well. I keep waiting for something to fall off or come apart, but it's stayed the course brilliantly.
What other blogs do you read?
First thing in the morning I always like to read a couple of blogs over coffee. The ones I've already mentioned. Mr Porter pumps out consistently good content. As does The Rake of course. I get a lot from Instagram, which might point me to various blogs. Then I often watch some style Vlogs and finally shop around some faithful e-commerce stores to see what's on sale. Yes Reiss. Yes Zara. Yes Marks & Spencer.
https://www.vuelio.com/uk/wp-content/uploads/2019/09/Carl-Thompson-2019.jpg
430
760
Vuelio UK
https://www.vuelio.com/uk/wp-content/uploads/2019/09/vuelio-logo.png
Vuelio UK
2019-09-18 13:33:53
2019-10-25 09:45:20
Men's fashion spotlight: Carl Thompson