How will the economy recover from the COVID-19 pandemic?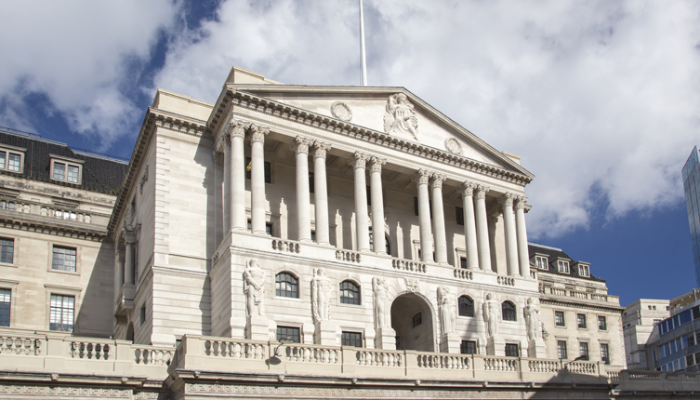 The think tank Policy Exchange hosted a webinar this week bringing together some of the players who responded to the last global crisis: the banking crisis of 2008-9.
Policy Exchange hosted a webinar to discuss the economic response to the COVID-19 pandemic, chaired by its Senior Fellow Juliet Samuel. It brought together three of the key players who led the UK response to the 2008 economic crisis: Lord Darling, the former Chancellor of the Exchequer, Lord King, the former Governor of the Bank of England and Lord Macpherson, former Permanent Secretary at HM Treasury. They were joined by Dr Gerard Lyons, newly appointed Senior Fellow at Policy Exchange and a former adviser to Boris Johnson when he was Mayor of London.
Juliet Samuel opened the discussion on 1 April by warning that economic predictions by Deutsche Bank that this global crisis could well be the third largest economic reduction in the last 100 years, with a 6.5% drop in GDP, compared to only a 4.2% drop in 2008-9. She said this could well put the economy into recession if not a depression and said the fiscal backdrop was likely to be very different once the immediate crisis had passed. Samuel asked if taxes would have to sharply increase as they did after the Second World War?
Dr Gerard Lyons said the Government response to this pandemic needed to be 'unconventional, unlimited and urgent'. Where the 2008-9 crisis was largely a western financial crisis, this pandemic is obviously global and does not respect national frontiers. In 2008-9 the solution was financial first then macroeconomic, with this COVID-19 crisis, the initial solution was a health one and a macroeconomic solution would follow when Governments would need to look to boost the global economy again. He observed that the action in 2008-9 was global, with this crisis many countries are more 'on their own' in terms of their varied responses and he added the G20 forum that met virtually at the beginning of the crisis had been 'left wanting' in its response.
Dr Lyons said the consensus was a possible economic recovery in the fourth quarter of 2020 and added while there was 'no ideal policy response' he did think there was agreement on the scale of the problem.
He added the Government accepted the collapse in demand and income and was seeking to minimize and offset that lost income and to 'provide liquidity and ensure financial stability' to make sure the hit to the economy was temporary and not permanent.
While initially the Chancellor said his measures would be 'timely targeted and temporary', Gerard Lyons said it was now clear the Treasury's actions were 'coherent, coordinated and comprehensive'.
He accepted, as many politicians and commentators have been saying, that more still needs to be done to assist the self-employed, adding that delay to them receiving any financial help until June was 'problematic' and said it was likely that more resources had to go into Universal Credit to assist the increase in applicants.
Dr Lyons said it wouldn't be advisable to 'burden the corporate sector with more debt' so suggested that more grants should be offered in place of loans. Big companies were still not paying suppliers quickly enough, which is a traditional problem for small firms and even more serious now. He said it was important for Government to ensure as many companies as possible survived this shock and came out on the other side of the crisis. He also dispelled the myth about a magic money tree and said the Government was perfectly able to manage its debt through the debt management office.
Former Bank of England Governor Lord King said there were lessons to be learned from the banking crisis of 2008. He gave the example that banking system then was running right up against the margins and didn't have sufficient capital to absorb losses or the ability to raise liquid assets; we now see the NHS will need additional capacity to be ready to cope with this pandemic. He urged all concerned to 'avoid bogus predictions' especially given it was very difficult to know how long the lockdown measures were likely to be needed.
Lord King added there needed to be 'collective insurance' from the Government to all affected and that nobody should blame the private sector for this when it is a Government decision to 'lockdown the economy' and 'push down on economic activity'.
As a result of this, Lord King said the Government had to ensure cash flow to all businesses 'large and small and the self-employed' and agreed with other panelists that it was 'not good enough' to make the self-employed wait until June without any tangible support. He was also concerned about the 'mechanism of delivery' for this Government support if most bank branches were closed and unable to support businesses. Banks either by phone or in person had to be open to ensure the Government-backed emergency loans that were available in principle were 'available in practice'.
Lord King concluded that the Government needed to find an 'exit strategy' to avoid a 'rebellion against the lockdown' the longer it is sustained, and added that as a result of this crisis the Government needed to support the NHS to ensure it was better able to ramp up the number of intensive care beds and for the NHS as a whole to be more robust and resilient.
Former Treasury Permanent Secretary Lord Macpherson said overall the Government and the Chancellor had 'done a good job so far' in this crisis but it was clear that more was required.
He noted that the social security system was likely to be put under more strain to help the 'poorest in society'.
He echoed other panelists in pressing for a credible exit strategy and said the key questions was 'How do we pay for this crisis and how do we come through it stronger?'.
Speaking as a former Treasury civil servant, he said it was critical to strike the right balance between 'taxation, borrowing and printing money' and suggested that the time might now be right for Government to consider a health tax to cover the cost of demographic pressures on the NHS and funding additional capacity.
Former Chancellor Lord Darling said the COVID-19 pandemic is different from the banking crisis of 2008 as there is no way of seeing the scale of the problem or knowing how long it will last.
He was clear that the Government message on testing up to this point had not been clear but said only a huge roll out of testing would ensure the NHS could get back on to the front foot in tackling the virus and this would also establish who has the virus and who has had it and is likely to be immune.
He said the delivery of the measures announced for the self-employed would take longer to deliver than many people have got, and this was not helped because people were finding it difficult to get access to the banks or information they required. Reflecting on his own time in Government in the Blair and Brown Governments, he suggested a temporary VAT reduction could be one solution to boost the economy and added national governments needed to 'work as never before together if we are going to get through this'.
When questioned about the impact the crisis would have on national transport infrastructure projects like HS2, Lord Darling, as a former Transport Secretary, said Government should focus on delivering small 'shovel-ready projects' rather than huge and costly projects likely to take many years to come into use, like HS2.
https://www.vuelio.com/uk/wp-content/uploads/2020/04/Bank-of-England.png
430
760
Sam Webber
https://www.vuelio.com/uk/wp-content/uploads/2019/09/vuelio-logo.png
Sam Webber
2020-04-03 14:49:15
2020-04-06 14:34:06
How will the economy recover from the COVID-19 pandemic?