'I love working with PRs', Journalist Spotlight with Emma Harrison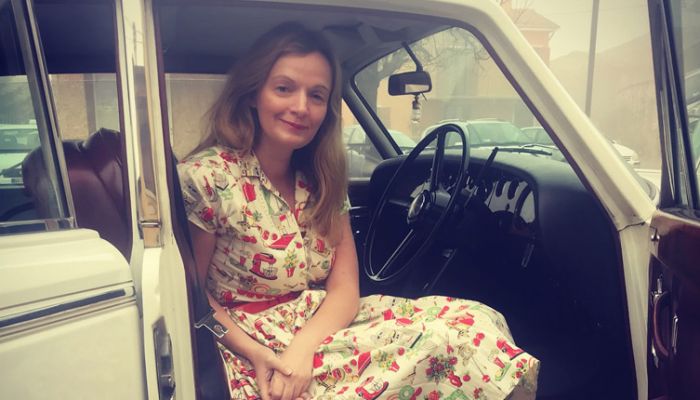 Emma Harrison is a freelance journalist who has written for a number of leading outlets. In this journalist spotlight, Emma discusses how she juggles her busy workload, manages multiple deadlines and works with passionate PRs.
Can you describe a typical working day for you as a freelance writer?
Generally, I am always busy! I am lucky to undertake contract editorial work alongside my freelancing writing at the moment. There is always an email to send, calls to return, research to undertake and copy to write. It's not just a day job for me and you can often find me working evenings and weekends too. I try to keep a sense of balance though as sometimes you do need to take a step back in order to move forwards.
You contribute to a variety of publications. How do you juggle your various workloads?
By keeping a list of deadlines – it can be challenging when they all seem to be due at the same time, but you just need to buckle down and stay focused. I use a physical diary, to do lists and the calendar on my phone, so I always know where I am with everything.
How did you first get into journalism?
It's only been in the last few years to be honest, I previously worked in marketing and my favourite element was writing copy. I have gradually moved over to more of an editorially-focused role, however, I am still able to utilise those digital marketing skills from time to time!
What are the most enjoyable parts of your job? What are some of the challenges you face?
I think there are always challenges in every job, but it is all about how you tackle those challenges. From a freelancing perspective, I suppose that sometimes your workload is full on busy but there are occasions where you are less busy. I am the sort of person that loves to be busy all of the time, so when I am not it can be a little frustrating.
How do you use social media to write, research and distribute content?
Social media is amazing for distributing content and for finding new and exciting brands to write about. Who doesn't love the #journorequest hashtag?
What is your relationship with PRs like? What would you say to any PR professionals who want to work with you?
I absolutely love working with PRs; they are always so enthusiastic and passionate about their clients, which is great. I would say to PR companies that I read every single email and press release that comes through. I do my best to reply to everybody and always keep people's details on file, so even if I don't have any opportunities right now to include your brand, who knows what might happen in the future.
What type of press material are you interested in receiving?
Anything goes, as long as it has a strong hook, of course!
[testimonial_view id=20]
Emma Harrison is listed on the Vuelio Influencer Database along with thousands of other freelancers, journalists, bloggers, vloggers and opportunities.
https://www.vuelio.com/uk/wp-content/uploads/2018/05/Emma-Harrison.jpg
430
760
Christina Pirilla
https://www.vuelio.com/uk/wp-content/uploads/2019/09/vuelio-logo.png
Christina Pirilla
2018-05-30 10:00:25
2018-05-30 14:25:42
'I love working with PRs', Journalist Spotlight with Emma Harrison