Lord Rennard: 650 or 600 MPs in the next House of Commons?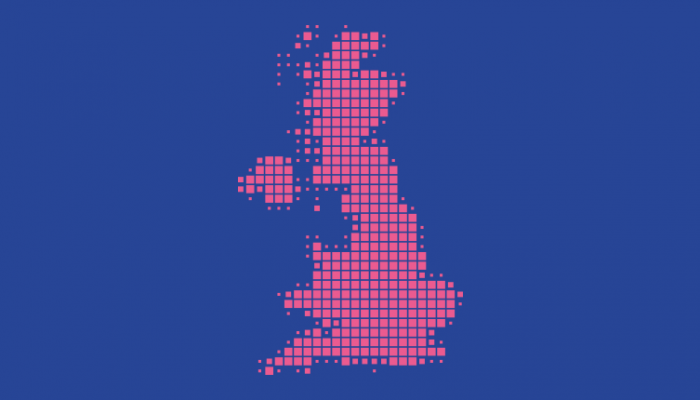 Liberal Democrat peer Lord Rennard writes that the Government still seems uncertain about whether or not to bring before Parliament plans to cut the number of MPs from 650 to 600. He adds that doing so may cause infighting amongst Conservative MPs, as well as objections about the fairness of the methodology for boundary reviews introduced in the coalition period.
The answer to my written question in the House of Lords about Government plans for the re-organisation of parliamentary constituency boundaries suggests that it is still thinking about what to do. In September 2018, the four Boundary Commissions submitted their final reports. The relevant legislation (the Parliamentary Voting System and Constituencies Act 2011) requires the Government to lay the reports before Parliament for approval 'as soon as may be'. Nearly 18 months later, there is still no sign of them.
Prior to the December general election, the Government was clearly worried about obtaining a majority for an Order to bring in the new boundaries. But with a comfortable majority of 80 in the Commons, the question now is if it is thinking again about the principle of reducing the number of MPs from 650 to 600. Many of the 365 Conservative MPs elected in December may not relish having to scramble for the reduced number of seats that would be available.
If the current proposals are approved, it will benefit the Conservatives overall. But in some parts of the country, three Conservative MPs may find themselves in competition for selection for perhaps two of the newly proposed constituencies, and in other places two Conservative MPs may be competing for the same seat. For example, the new Secretary of State for Wales, Simon Hart (Carmarthen West & South Pembrokeshire), could find himself competing with the former Secretary of State for Wales, Stephen Crabb (Preseli Pembrokeshire), for the proposed new seat of Mid and South Pembrokeshire.
Few Conservative MPs seemed to realise that supporting the coalition's 2011 proposals for changing the way that boundaries are drawn up would mean subjecting themselves to a fundamental re-organisation every five years. The extremely tight restriction on the quota (5%) by which constituency electorates can diverge from the average means that a small change in one constituency's boundaries could trigger major changes to all the others in the region. Under the new scheme, the new boundaries would only become known in the fourth year of a five-year parliament, thereby handicapping both MPs and candidates who seriously 'nursed' their constituencies.
One of the purported justifications for cutting the number of MPs to 600 was the claim that previous Boundary Commissions had led to an ever-increasing number of MPs. But this is not the case. The number of MPs in 1945 was 640, rose to 659 in 1997 and went back down to 650 in 2010. More significantly, the increase in the number of MPs since 1945 (1.6%) has not kept pace with the growth of the electorate since then (43.2%).
An MP elected in 1945 represented just under 52,000 electors. An MP elected last December will have on average over 73,000 electors calling on their services. Over the last 75 years, expectations of what they should do for their constituents have also risen greatly. There are also many people expecting MPs to represent them who are not on the electoral registers. Levels of electoral registration were thought to be very high (around 90%) when plans for changing the methodology for reviewing the boundaries was announced in 2011. But the Cabinet Office's subsequent research showed that it was nearer 80%. There may, therefore, be six million people entitled to be on the electoral registers, but who are not included on them. This makes the current intake of MPs responsible, on average, for around 83,000 adults who are UK citizens, as well as anyone else who may seek their assistance.
Seven years ago, I caused a storm by acting with others to block the boundary re-organisation proposals of 2013. I argued that electoral registration was far less thorough than we had been led to believe, and that reducing the number of MPs needed to be matched by reducing the number of Ministers and beginning elections to a reformed House of Lords. Otherwise the powers of the executive relative to that of the legislature would be increased disproportionately. It is also fair to say that stopping the boundary review benefitted my party by about three or four seats in each of the last three general elections (a significant proportion now that our numbers in the Commons have been greatly reduced).
It is generally agreed that MPs should generally represent roughly the same number of electors. But we should now be looking again at the best way of achieving this and considering carefully the recommendations in the report of the Commons Select Committee on Political and Constitutional Reform from 2015. Its proposals would mean more sensible, and more stable, constituency boundaries in future. Keeping with 650 MPs would also minimise disruption, which before 2011 was always an aim in boundary reviews.
Lord Rennard is a Liberal Democrat Peer and former Chief Executive of his party.
This blog post is part of a cross-party series on Vuelio's political blog Point of Order which publishes insight and opinion to help public affairs, policy and comms professionals stay ahead of political change and connect with those who campaign on the issues they care about. To find out more or contribute, get in touch with Vuelio Politics.
https://www.vuelio.com/uk/wp-content/uploads/2020/02/Boundaries.png
430
760
Guest Contributor
https://www.vuelio.com/uk/wp-content/uploads/2019/09/vuelio-logo.png
Guest Contributor
2020-02-17 16:55:53
2020-02-17 23:57:58
Lord Rennard: 650 or 600 MPs in the next House of Commons?