Luxury lifestyle blog spotlight: Laura Scott, SheHearts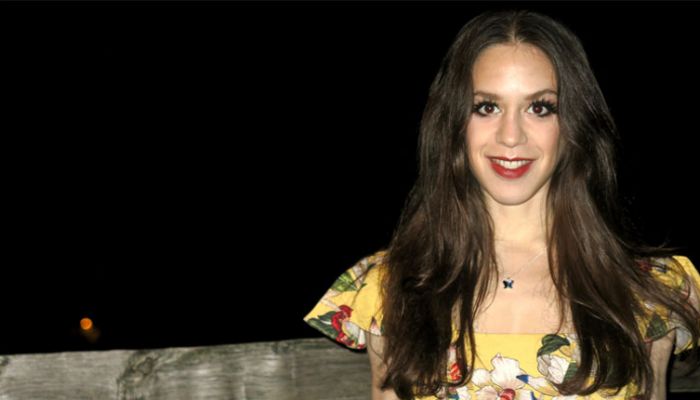 Laura Scott is the blogger behind SheHearts, the luxury lifestyle publication. Covering a huge range of subjects, from travel to beauty, Laura draws on her own experiences and SheHearts benefits from Laura's expertise as a social media consultant. We spoke to Laura about living a luxury lifestyle, when she realised she had 'made it' and her advice for others.
How would you introduce SheHearts?
SheHearts is a luxury lifestyle publication run by myself and blog partner covering travel, fine dining, fashion, beauty and events, emphasising personalised experiences. Creating unique and in-depth features are incredibly important to our readership.
Creative thought goes into our content curation and editorial, it's important that readers feel at home on SheHearts by providing personalised content people can relate too. SheHearts started off as a blog with the main foundation being 'all things that I love' and that is at the heart of the brand.
How did you go about setting up the luxury blog?
Being in social media consultancy, photography and PR, after organising a specialist event in London for a luxury client, a fellow blogger suggested I started my own blog and of course it had been at the back of my mind due to my love of photography, editorial and social media. I started off as I meant to go on, if I'm going to create anything, the heart has to be authentic, personalised and photography-driven. Telling a story through the use of image is a powerful tool, where passion shines there's truth, and for me that happened to be in unique and luxury experiences in any aspect of life. SheHearts was born.
When did you start getting invites to events?
Being in social media consultancy for many years, I created events so I had a knowledge of how things worked. It was through my own events I met other industry connections and in turn got invited to their events. I'm incredibly thankful to have met many inspiring individuals through SheHearts and my profession.
How much of your content is paid-for collaborations?
It's truly dependant on the project and nature of the collaboration.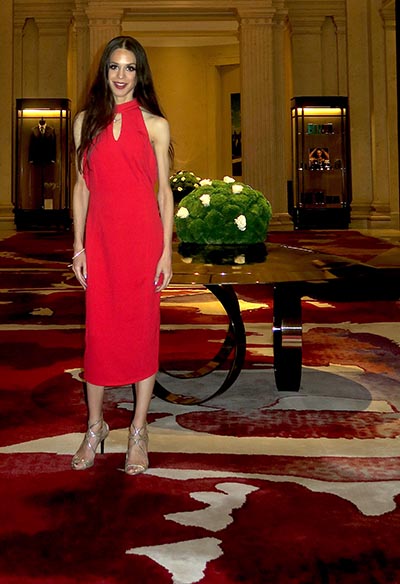 When did you know you'd made it?
When it comes to any aspect of business what is important in terms of success isn't just about income, but authenticity – set out to be yourself and to inspire others. Personally, for me having the opportunity to work on a one-on-one basis with couture luxury fashion designers, management in the luxury hotel and food industry and creating unique and in-depth visual features makes me feel accomplished.
Some highlights: A personalised tour around The Ritz London and having a menu created for us by executive chef, John Williams MBE was an honour. Interviewing and collaborating with international designer Omar Mansoor has been wonderful and supporting Top Model where Omar showcases his work. Top Model also supports the charity Children with Cancer so it's wonderful supporting a fantastic cause.
How do you balance blogging and personal life – do you find you always have to be on?
When it comes to lifestyle I treat each experience as such, life is all about balance and taking time to embrace special moments.
What's your favourite luxury?
Cherished moments and unique experiences with brands, for example when warmth shines through in terms of hospitality during travel/hotel review collaborations in turn creates fond memories for me to promote to my readership. Personalisation goes a long way and hospitality is important. Dining experiences with welcoming touches adds appeal, and brands who enjoy creating personalised experiences are just wonderful.
What advice do you have for luxury brands who want to work with bloggers like you?
Reach out and talk, communication is key and great collaborations are always a result of purpose-driven conversation. Adapting is also important and being flexible to create something truly unique is important. Just be friendly as I absolutely love talking to people and getting to know the heart of their company or brand. Creating on-going relationships is personally important, I love reviewing conceptual change and developing relationships with companies who truly love building trusted friendships in a digital space.
What advice would you give someone who is just starting their blog?
Create a blog for the sheer purpose of creating something you love personally, talk about what you truly enjoy and you will relate to others. Be yourself and don't compare, enjoy your creativity. Your blog is your online space online to express through digital expression.
https://www.vuelio.com/uk/wp-content/uploads/2019/04/Laura-Scott-SheHearts-2019.jpg
430
760
Jake O'Neill
https://www.vuelio.com/uk/wp-content/uploads/2019/09/vuelio-logo.png
Jake O'Neill
2019-04-17 07:00:27
2019-04-17 10:21:01
Luxury lifestyle blog spotlight: Laura Scott, SheHearts