Making change in our industry: Emmanuel Ofosu-Appiah, Vice Chair of PRCA's Race & Ethnicity Equity Board (REEB)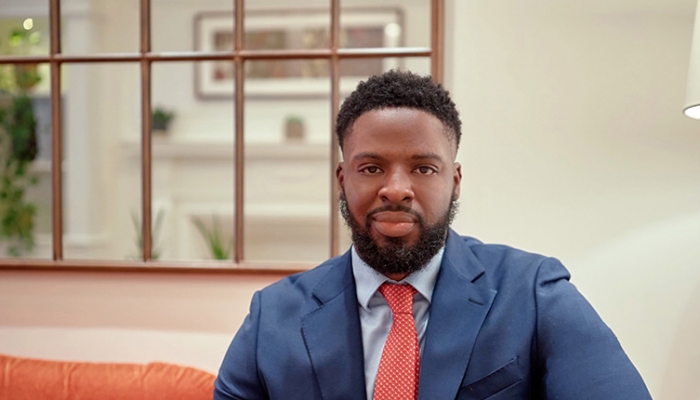 Since its launch in July 2020, the PRCA's Race & Ethnicity Equity Board (REEB) has been working to make real change in the PR and communications industry for the progression of Black and ethnic minority professionals.
We caught up with its Vice Chair Emmanuel Ofosu-Appiah to talk about the challenges to true equity that still exist in our sector and the importance of mentoring and support.
Congratulations on your Vice Chair appointment – what are you most excited about?
Being able to work with our Chair Barbara Phillips and the rest of the Race & Ethnicity Equity Board (REEB) to create even greater change in our industry. We are also looking to make further progress with our PRISM mentoring scheme and continue to advocate for more diverse junior talent entering the industry. I am also excited to support the wider industry effort and I am keen to work with like-minded people and organisations.
What do you see as your main challenges to overcome in the role?
Not being a talking shop but actually taking action and pushing for results so we have some evidence to point back to in a few years' time.
What are you most proud of having accomplished with REEB so far?
I am most proud of our Ethnicity Pay Gap Guide and how we have taken the lead of creating more noise around this. The guide is authored by a former Equalities and Human Rights Commission pay equality specialist – it is freely available exclusively to PRCA members. Our guide features advice on how to overcome challenges in ethnic pay reporting, including how to improve salary disclosure among Black, Asian and ethnically diverse professionals.
Can you give us an insight into some of the projects REEB are planning this year?
Well… we are working on a few initiatives and projects, but do watch this space! Ideas are in motion and hopefully things can come together on our end.
You've mentored others in their own PR careers – how would you advise practitioners wanting to get into mentoring to start?
Mentoring is a passion of mine and it is one of the most authentic ways to give back to new talent entering our industry. I would advise practitioners to not overload themselves with commitments and think about how to add value by nurturing just a few relationships rather than taking on lots of mentees.
There are also other ways to give back via partnering with organisations such as the Taylor Bennett Foundation and offering masterclasses to new trainees on the programme.
How should a person early in their career go about finding the right mentor for them?
Figure out which specific elements of communications you enjoy – that can always narrow it down a bit more. Lots of PR leaders are on LinkedIn, and many are looking for people to mentor, so it is about having the courage to be bold and approach someone that inspires you. I have always never been shy to ask for support or guidance – it is the best way to learn and build a network at the same time.
Who are some of your own heroes (in life and/or work)?
One of my heroes has to be my mentor Lord Dr Michael Hastings – he was in the communications industry as a senior public affairs leader for the BBC. Lord Hastings has always guided me in my career choices and supported me during difficult or challenging moments in my career.
Which other initiatives to improve equity within the industry should everyone be more aware of?
I am a big fan on the UK Black Comms Network and People Like Us and they are led by some inspirational individuals. I am also a part of the CIPR and Taylor Bennett Reverse mentorship programme and have been so impressed by the whole experience.
Last time we caught up, you shared your aims for the year ahead – are you happy with what you've achieved, and what will your aims be over the coming year?
I am proud of what I have achieved on a professional level, and I have learned a lot in my current role at Mercer as UK PR Manager. I have developed better working relationships with my key stakeholders and I am also grateful to my team and line managers over the years who have also shown confidence in my ability. I like to think of myself as a work in progress – there is still so much more to learn and achieve!
As you know, our goal is to see visible representation of Black and ethnic employees in the industry – we still have some way to go so in terms of our work we feel there is still more to be done.
For more on the work on PRCA's REEB, check out our previous interview with Vice Chair Emmanuel Ofosu-Appiah as well as our interview with Chair Barbara Phillips.
Find out more about PRCA's PRISM initiative, as well as other groups mentioned in this piece:
accessmatters with Melissa Lawrence, Taylor Bennett Foundation
UK Black Comms Network event: One Step Forward Two Steps Black
https://www.vuelio.com/uk/wp-content/uploads/2022/04/Emmanuel-Ofosu-Appiah.jpg
430
760
Phoebe-Jane Boyd
https://www.vuelio.com/uk/wp-content/uploads/2019/09/vuelio-logo.png
Phoebe-Jane Boyd
2022-04-26 14:14:34
2022-04-26 14:16:34
Making change in our industry: Emmanuel Ofosu-Appiah, Vice Chair of PRCA's Race & Ethnicity Equity Board (REEB)