No PR budget? No problem: Using the Journalist Enquiry Service to gain coverage as a small business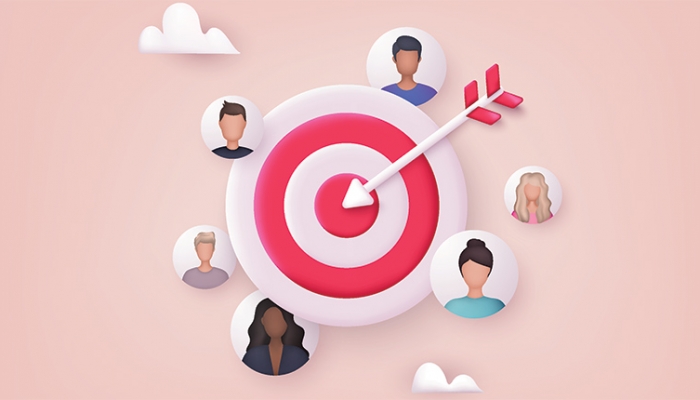 Not every business has a dedicated in-house PR person, comms team or the budget to bring in an agency to do public relations – that does not mean it is impossible to gain coverage in the UK media.
The ResponseSource Journalist Enquiry Service is used by small business owners, sector-specific agencies, household brand PR teams and global comms teams alike. Whatever size your business – and whichever niche your service or products fall into – journalists are always interested in relevant contributions.
Want to get started with media outreach for yourself? Here is how to do it with the Journalist Enquiry Service (book a one week trial here).
1) Be confident
A steady stream of requests from journalists to your inbox – if you do not have much experience with doing your own PR, it can be intimidating. Not every request that comes through will be one you can help with – look through them and reply to those that sound relevant to you. As long as what you are offering can help the journalist, you have got nothing to lose.
2) Be straightforward
There is no specific way to start a conversation with a journalist that you will not know about if you haven't got a qualification in public relations – just offer the journalist what they have asked for if you have it. Outline what you have for them clearly, concisely and politely; no fancy jargon needed.
3) Be speedy
Each request sent by a media professional via the Journalist Enquiry Service will have a deadline. As with any project that has a deadline, it is better to get started sooner rather than later. See a request you can help with? Put together your response and send it straight away; don't wait until tomorrow when the journo's feature could already be filled with contributions from others who got in touch super fast.
4) Be ready with images
If you have images (or even video or audio) that go with your contribution – of your product, spokesperson or event, for example – upload them to a file sharing service (like DropBox, WeTransfer, or Google Drive) and include a link in your response. Not every journalist will need an image for their story, but give them the option just in case. One definite don't for images, though – attachments on the first email; that is a no-no.
5) Be generous with your expertise
Nobody can be an expert in everything, not even a journalist who has been covering a particular patch for years. They want expert comment from those with the know-how to fill their feature – if that is you, put yourself forward to help them.
6) Be realistic about responses
Journalists are incredibly busy people with busy inboxes – you will not get a reply every time you respond to a request. Even if you do not hear back from them, they will have made a note of your details if you are a relevant contact and may get back in touch for another feature. Every connection can be a future opportunity.
7) Be patient
Deadlines – journalists have plenty of them. In addition to the deadline they set for contributions – included on the request – they will also have a personal deadline for finishing their feature, and one for filing with their editor. That is not the end of the story, either… Each outlet has their own publishing schedule, with some working months and months ahead. You might not see your contribution for a while. In some cases, it might be cut during the editing process. Do not chase – just keep trying and trust you have made a useful connection in the media.
8) Be reliable and responsive
You are as busy as the journalists you want to connect with, but there is no excuse for ghosting, AKA offering information or an interview and then disappearing because you do not have time. Before you promise something to a journalist, make sure you can provide it. If you are acting on behalf of somebody else, make sure they can deliver, too.
9) Be regular with your activity
Media outreach is an ongoing activity, and one you will get more effective and faster at with experience. Set a regular time slot for yourself to go through requests and see what you can help with – if you fit it into your working week, it will become an automatic part of your business.
10) Be open to additional topics
Being quoted in the media is beneficial; even if what you are talking about is not directly related to your business, you are building your reputation. If you are quoted, the journalist will include a mention of your job title and perhaps a little about what you do. As well as building on your 'personal brand', you will also be known to the journalist as someone they can connect with for upcoming related features.
For help with your media outreach, get requests from UK media people straight to your inbox – book a demo of the ResponseSource Journalist Enquiry Service.
Want more advice on how to make the most of the service? Check out our previous advice posts:
How to respond to journalist enquiries
How to tackle vague requests from journalists
6 reasons to stop searching #JournoRequest and start using the Journalist Enquiry Service
https://www.vuelio.com/uk/wp-content/uploads/2022/07/No-PR-Budget-No-Problem.jpg
430
760
Phoebe-Jane Boyd
https://www.vuelio.com/uk/wp-content/uploads/2023/09/vuelio-logo-200px.png
Phoebe-Jane Boyd
2022-07-27 10:48:18
2022-07-27 10:48:18
No PR budget? No problem: Using the Journalist Enquiry Service to gain coverage as a small business