Number 1 Green Blog Spotlight: Wendy Graham, Moral Fibres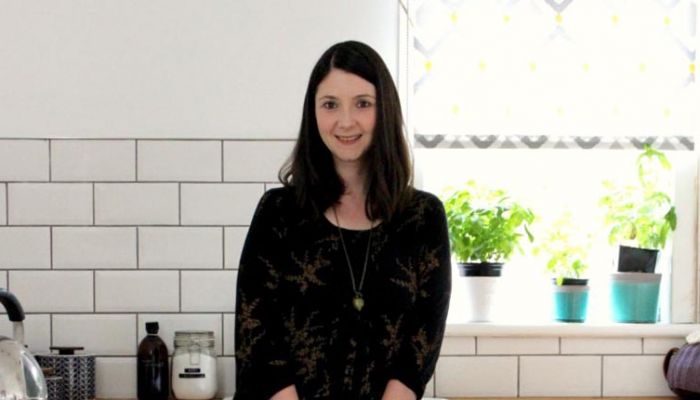 Wendy Graham is the creator of Moral Fibres, which was recently ranked number one in the top 10 green blogs. Designed to help anyone easily, affordably and stylishly live a greener life, Wendy is on a mission to bust myths about sustainable living.
In this spotlight, Wendy told us about the changing perceptions of environmentally conscious people, the power of people, the best ways to collaborate with PRs and her five tips for individuals to live greener lives.
How do you describe what you do?
I write at Moral Fibres – a blog that seeks to inspire people to live a little greener, by suggesting habits and actions to adopt. This includes tips such as reducing plastic, shopping ethically and cleaning your home in greener ways. It's all wrapped up in the tagline 'sustainable living that's hip, not hippie' because when I first started the blog in 2013, I had been working professionally in the environmental sector for nearly 10 years and there was still very much a widespread belief that caring for the environment was for 'lentil weaving tree huggers', and I wanted to challenge this preconception. Things have changed massively since then – environmentalism is seen as less of a niche interest thanks to people like David Attenborough and the actions of amazing activists like Greta Thunberg – so maybe one day I should look at changing my tagline!
How important is social media to your blog – are any channels more important than others?
Social media has always been hugely important to the blog – being able to continue to conversation off the blog and build community with likeminded individuals has always been a key goal of mine to help spread the word about green living and climate change, because one person alone can't bring about change on the scale we need to help reduce the impact of climate change. It needs lots of people talking and doing things, and social media can help you feel part of that wider movement.  There are lots of great hashtags to follow to feel connected to the wider environmental efforts, no matter where your specific green interests lie.
In the last six and half years, different platforms have brought more traffic to the blog. In the early days, Twitter brought the most traffic, then Facebook took over and right now Instagram is the biggest social driver. Different platforms have different strengths and you have to adapt your approach to each platform to get the most out of them.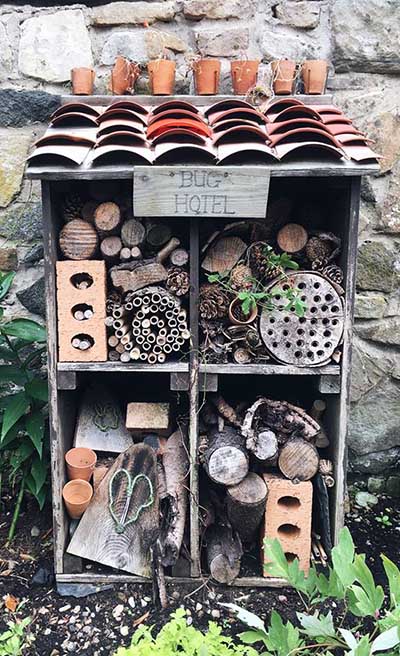 Climate change is in the news a lot, do you think it's getting the attention it needs?
It's certainly been on the news more recently, but it's definitely not given the attention it needs, considering we don't have long to make the changes we need to make to help limit the impact of climate change. It's where bloggers, like the other bloggers in the Top 10 Green Blogs, and social media comes into play – keeping that conversation going when it's missing from the media.
What do you think Extinction and Greta Thunberg have done for the conversation?
Their impact has been massive. With Parliament declaring a climate emergency, and more and more people joining the climate conversation, it's proof that activism works, and of the impact that using our collective voices has.
Who is ultimately responsible to make change?
Ultimately, it's everyone's responsibility to make change. The Government, corporations and manufacturers undoubtedly have a huge role to play in driving change, but as individuals we need to make change too, by consuming less and consuming better. These individual changes will help drive change at the business level – businesses adapt to changing consumer demand, for example, packaging products in compostable materials rather than plastic.
What are the most important steps people can take at an individual level to be more green?
If you want to bring about big changes fast then there are five easy things you can do:
Switching who you bank with to an ethical bank that doesn't use your money to invest in fossil fuels is a great place to start.
If you own your home, then insulating it to current standards using the grants and funding available is an incredible way to save a load of energy (and fossil fuels) in heating your home, and conveniently a whole lot of money. We've insulated our house – we got free loft and cavity wall insulation through the green grants available and reduced cost underfloor insulation – and the difference has been incredible. If you rent your home, try talking to your landlord to see if they will apply on your behalf.
Switching your electricity to a 100% renewable tariff is a great step that doesn't necessarily cost more. Shop around on uswitch.com to find a good renewable deal.
If you eat meat, try to cut back on your lamb and beef consumption, and see if you can have at least one meat-free day a week. If you're vegetarian, try to cut back on your dairy consumption. This is the best vegan milk I've found.
For being such a small island the UK has some truly amazing spots to holiday in that you don't need to fly to get to; from beaches to mountains, forests to cities, there really is something for everyone.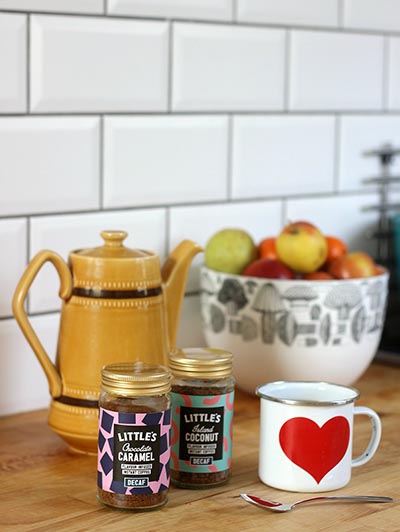 What advice would you give PRs and comms?
Do your research before contacting bloggers. Take a look at recent content on their site to see what they blog about and how they tend to work with brands before contacting them. I'm often contacted by PRs and comms about matters unrelated to green living, but if they had spent a minute on the blog they would realise it wouldn't be something I would cover.
What are the best campaigns you've collaborated on?
I really enjoyed working with Little's Coffee recently. They have switched to using 100% recyclable and plastic-free packaging materials across their entire range of instant coffees and packaging materials and it was a pleasure to work with such a forward-thinking company to help spread the word and deliver exactly the kind of content Moral Fibres readers enjoy and find useful.
Do you accept press releases?
No, Moral Fibres is a one-woman show that I work on part-time. I don't have the capacity to post news articles on a daily basis, but if your press release has been published elsewhere then do send me that link and if it's relevant then I might include it in my weekly environmental news roundup that I publish every Sunday.
What other blogs do you read?
Aside from the other blogs in the Green Blogs Top 10 (there are some great ones in there, and it's a pleasure to be in their company!) I enjoy Reading My Tea Leaves and Peppermint Magazine.
https://www.vuelio.com/uk/wp-content/uploads/2019/05/Wendy-Graham-Moral-Fibres.jpg
430
760
Holly Hodges
https://www.vuelio.com/uk/wp-content/uploads/2019/09/vuelio-logo.png
Holly Hodges
2019-05-07 13:59:02
2019-05-07 13:59:02
Number 1 Green Blog Spotlight: Wendy Graham, Moral Fibres