PR Spotlight: Caroline Coskry, Chief Executive, The Oracle Group and Marketing On Board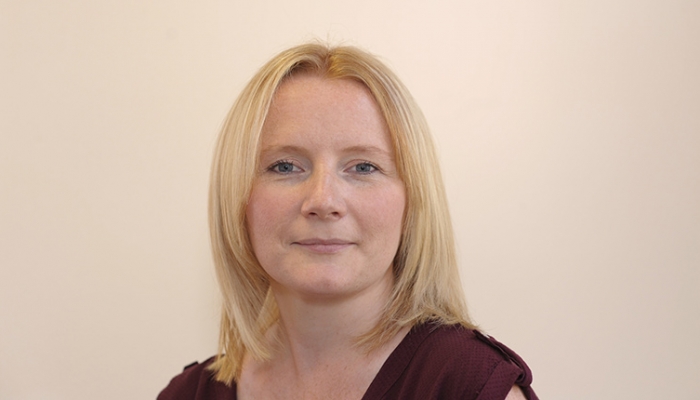 After work experience with a police station, Caroline Coskry dropped early dreams of becoming a paramedic or policewoman and went in a very different direction – work experience for the comms team at St George's Hospital, paid work during the summer, five years at TTA and then time at Golley Slater, Think BDW and Adventis Group.
Now ten years since her launch of creative communications agency The Oracle Group, Caroline has put all of her experience into pushing the reputation of public relations forward and is now hoping to help out smaller businesses with new venture Marketing On Board.

What did you want to do differently from other agencies with The Oracle Group when you launched ten years ago?
Honesty and fairness are two things which I value the most in business and unfortunately PR doesn't have the greatest reputation for either of these. Together with the old-fashioned retainer that clients would pay regardless of the level of service (which can only really work on crisis comms), it didn't sit right with me and I saw an opportunity to offer something different.
At Oracle, we are very open with our clients from the moment we pitch. We provide training in how PR works and ensure they have a real understanding of what works and what doesn't. For example, we aren't led by the client. If they hire us, it is for our advice and knowledge of the press and an exemplary level of service that begins from day one and doesn't drop off, which is why we have an excellent record for retained clients.
What led you to launch Marketing On Board?
I came up with the idea for MOB a few years ago but it really needed the right time to launch, which is now. Small businesses won't grow unless they have some idea of who their clients are, where they are coming from and what makes them engage. For many small businesses and start-ups, their skill is their service or product, not digital, social media or marketing. With MOB they can tap into a service that offers support as and when they have a small budget to spend on marketing but without the large retainer fees. The offering is very different to Oracle in many ways. It's simple but effective marketing for small businesses who need help to grow.
Has lockdown changed the way you work?
It has in terms of how audiences are consuming news and where from. Digital PR and social influencers are such an important part of marketing now, much more so than before. Newspapers have changed significantly over the last three-four months and we have had to adapt quickly to find out what journalists are looking for and how to keep the coverage coming for our clients. I must say I am incredibly proud of how my team have adapted during this time in order to facilitate the changes and achieve some really amazing headlines, including the front page of the Evening Standard, which is very unusual for a property-led story!
Do you think the PR industry can ever return to the way things were before the COVID-19 crisis?
The good thing about the PR industry is it can adapt quickly. Everyone wants their voice heard, particularly in these times, so the business is definitely there for the taking. But it is competitive and unfortunately some won't survive. I'm of the mind to never return, only to move forwards, whatever that may bring. So, even if the industry could return to the way it was before, the question is, do we want it to or indeed, should it? I see it as a good opportunity to revive it!
With so many journalists being furloughed, has contact with the media been harder over the last few months?
Contact has been easier if anything – journalists seem to have more time to discuss ideas and are happier to receive phone calls and pitches with relevant content to the world we are currently in.
The PR industry has a diversity problem – what can agencies do to create diverse teams and promote people from a variety of backgrounds into higher roles?
From my point of view, the people that are best at the job get promoted, regardless of their background. We ran a campaign a few years ago to try to encourage more males to apply for roles at The Oracle Group and we did have some good candidates. We employed one of them and it really helped the balance in the office, which is something I think is incredibly important – 20 women altogether is not always a good thing. However, I still will only ever promote or hire the best person for the role.
What do you love most about working in the PR industry, and would you recommend this as a career?
PR itself is diverse; every day is different. The opportunity to work with a wide variety of people and clients, the fast pace of media, particularly digital media and how consumers behave and engage with products and services. I find it fascinating and for those who are happy to be thrown into the deep end with weekly challenges, it is perfect… Just make sure you can write. As so many PRs can't!
https://www.vuelio.com/uk/wp-content/uploads/2020/08/Caroline-Coskry.jpg
430
760
Phoebe-Jane Boyd
https://www.vuelio.com/uk/wp-content/uploads/2019/09/vuelio-logo.png
Phoebe-Jane Boyd
2020-08-25 09:22:14
2020-08-25 10:24:53
PR Spotlight: Caroline Coskry, Chief Executive, The Oracle Group and Marketing On Board