Spotlight: Rebecca Newsom, Policy and Political Adviser, Greenpeace UK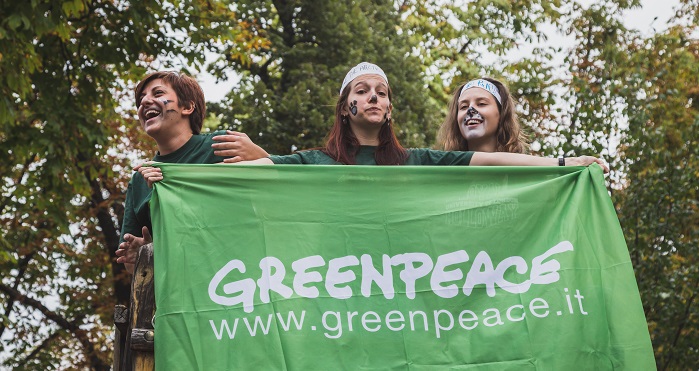 Rebecca Newsom is the Policy and Political Adviser for Greenpeace UK. She talks to us about public affairs at Greenpeace, engaging with MPs and the role of celebrity in a successful campaign. She also discusses the implications of a Leave vote in the EU referendum for environmental policy, and what Greenpeace expects from new London Mayor Sadiq Khan.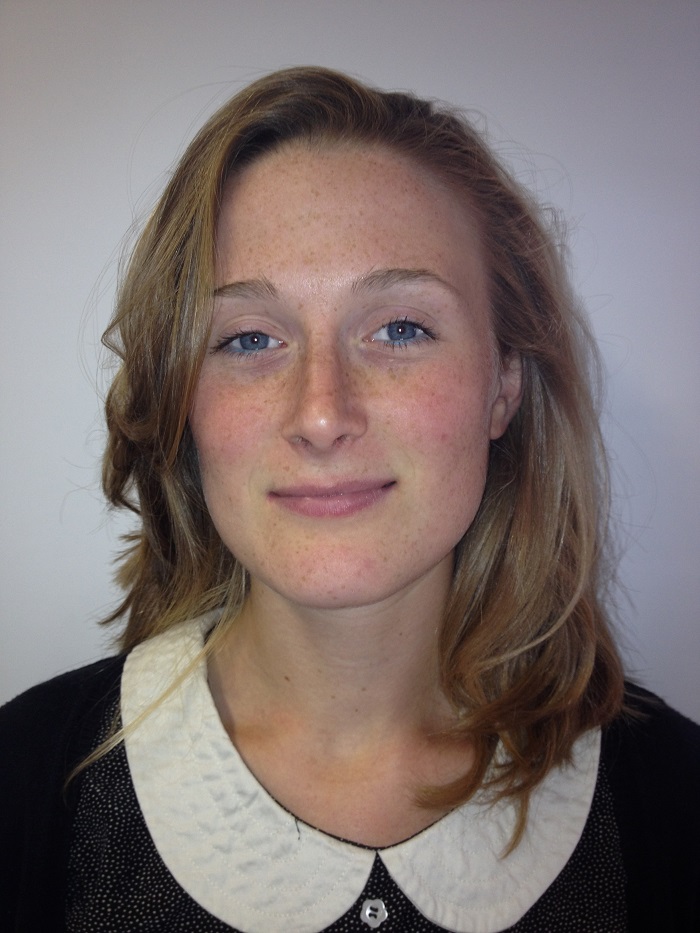 How would you describe the relationship between Greenpeace and Westminster? Greenpeace has relationships with a range of MPs from across the political spectrum. We have a dedicated political team, whose job it is to make sure our campaigns are relevant to political audiences in Westminster, and to meet with MPs to discuss these issues and how they can help. The 2015 change in Government meant we needed to reassess our political allies, with the new intake of MPs. But through a creative and strategic approach, we are building our relationships with Conservative MPs, putting us in a stronger position to keep winning campaigns. For example, over 20,000 of our supporters wrote to their MPs last Autumn to ask them to speak to Energy and Climate Change Secretary Amber Rudd to reconsider the Government's proposed 87% subsidy cut to solar power. As a result of this constituency level pressure, plus other lobbying from our team and other organisations, the Government announced in December that it would significantly reduce the scale of this cut to 65%.
What role does MP engagement play in your campaign process? Each campaign is different, and some benefit from MP engagement more than others. Greenpeace's UK energy campaigns often involve trying to influence specific policy changes, so in these cases, MP engagement is absolutely vital, to ensure there is support within Westminster for what we are trying to achieve. For example, in the case of Hinkley Point C nuclear power station, which Greenpeace is campaigning against on cost, energy security and safety grounds, we know the main decision-maker on this project is George Osborne – but that there's a number of MPs in all parties who do not believe in the project. Through growing this coalition of dissent amongst MPs, we can help make it increasingly untenable for Osborne to continue pursuing this project.
What would you say has been the most successful Greenpeace campaign in terms of political engagement, and why? One of the most successful campaign moments for Greenpeace in recent times, in terms of political engagement, was the Government's announcement in November last year to phase out coal by 2025. This was the result of public mobilisation and direct action from 2006 onwards but the final nail in the coffin was a sustained period of lobbying by a broad coalition of environmental NGOs, who chivvied the leaders of the 3 main political parties before the 2015 general election to all agree that they would phase out coal power. This set the groundwork for sustained political pressure post-election, and the Government's historic announcement in advance of the Paris global climate change talks in December. As the forefather of the industrial revolution, the global significance of the UK's decision to phase-out coal cannot be under-estimated.
What are Greenpeace's next steps in the face of Government support for fracking? It is clear in the case of fracking that despite the fact large new sources of hydrocarbons are incompatible with safe levels of climate change, the Government views this as a project of national strategic significance. It will continue to pursue fracking across England, notwithstanding growing levels of public opposition. Nonetheless we know the investment world is still cautious about this unproven and unsafe industry in the face of significant community opposition, and it is now our job to support those groups and increase investment uncertainty.
Greenpeace's recent ''Great British Frack Off' campaign featured Emma Thompson: what value does celebrity involvement bring to the work that Greenpeace does? We are very lucky to have the support of celebrities like Emma Thompson and others, who are passionate about our campaigns and willing to offer their time despite very busy schedules.  Emma was amazing in the Frack Free Bake Off. This makes a big difference for our campaigns, through helping us to broaden our reach with the public and communicate our issues to audiences who might not already be aware of, or engaged with what we're doing. It also helps to amplify the amazing campaigning of local people and Greenpeace supporters across the country, who are fighting every day to protect our environment.
With issues such as air pollution topping the list of concerns for Londoners, what is Greenpeace looking for from new mayor Sadiq Khan? We were delighted to hear of Sadiq Khan's announcement of a consultation on an expanded clean air zone from the north to south circular in London to deal with air pollution – within days of his election as London's new Mayor. This was sooner than we expected, and a very welcome sign of the Mayor's commitment to this vital issue, which brings about the premature deaths of nearly 10,000 people in the capital each year. The next step for the Mayor is to ensure the clean air zone is effectively implemented. On top of that, we are calling on Mr Khan to ensure bus purchasing and taxi licensing arrangements are altered to drive diesel out of London.  Beyond air pollution, we are calling on Sadiq Khan to uphold his pledges to establish Energy for Londoners (EfL) – a new fully licenced, non-profit energy company for the capital, to maximise solar PV uptake across London, and tackle fuel poverty through ensuring that Energy for Londoners works with landlords and energy companies on measures to improve energy efficiency across the city.
Thursday's referendum result will have big implications for environmental policy in the UK.  Do you think the UK has benefited from its EU membership in this respect, or is there more we can now do from outside the EU? A huge amount is at stake for the environment now we have left the EU. Our membership has helped bring about higher standards here in the UK, and across Europe, on a massive range of environmental issues, leading to cleaner beaches and drinking water, less air pollution, greater wildlife protection, improvements in waste management and recycling, marine protection. Leaving the EU could bring all of these vital protections into question. Almost all of the UK's environmental regulations on fracking could also be removed, according to legal experts. When it comes to energy, the impacts of a Brexit are less clear. However, any Cabinet reshuffle may very likely see an increased presence of right-leaning Euro and climate sceptic Tories in influential roles. At best this will signal a more, let's say, relaxed attitude within central government to hitting our domestic climate targets under the Climate Change Act, and at worst an open hostility that manifests as a flagrant disregard for them altogether.  It is therefore clear that from a clean energy and environmental perspective, remaining in the EU would have been significantly better compared to leaving.
https://www.vuelio.com/uk/wp-content/uploads/2016/06/Greenpeace2.jpg
371
699
Jake O'Neill
https://www.vuelio.com/uk/wp-content/uploads/2019/09/vuelio-logo.png
Jake O'Neill
2016-06-28 10:05:53
2016-06-28 10:05:53
Spotlight: Rebecca Newsom, Policy and Political Adviser, Greenpeace UK