The future of newspapers looks a lot like video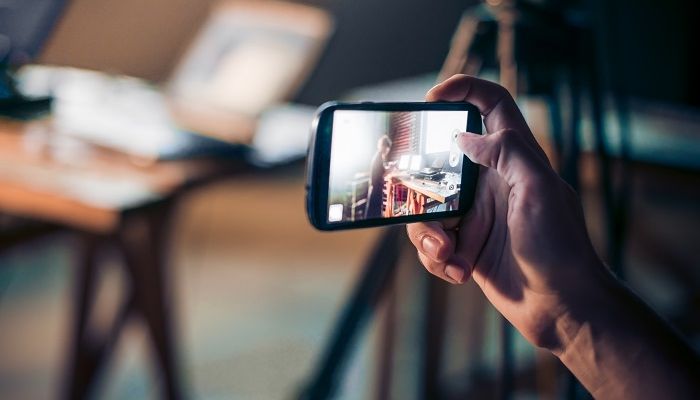 I bought a newspaper today for the first time in many months (perhaps even years). As I sat on the bus travelling into work, the paper sat folded on my lap. Despite its compact size, it was just too big to read in such a crowded environment. Instead, I caught up on the news, somewhat bizarrely, by viewing the website of the newspaper I had just bought on my phone.
It's important to note the words I used to describe my engagement with my favourite newspaper brand. I "viewed", I did not "read". While the bus bounced up and down Liverpool Street, reading on such a small screen wasn't really an option for my weary eyes (curse those summer allergies). Instead, I digested my daily news via a series of mobile friendly (and public transport friendly) videos.
Robert Murdock's News UK, is betting big on video with a recent announcement that the company will create thousands of videos for The Sun and The Times websites, as well as creating more than 100 live streams per month for Facebook Live. News UK's video strategy is designed to take advantage of the companies growing audience on mobile devices. According to News UK, 80% of The Sun's online traffic comes from mobile devices, while 35% of the Times' traffic is mobile based.
Derek Brown, head of video at News UK, told journalists, "This is a significant moment in the UK news industry marking the point where video becomes one of our major output formats."
News UK also intends to increase the amount of video it produces for advertisers, announcing major deals with big brands like Doritos and Morrisons. Dominic Carter, chief commercial officer at News UK, said: "This is a huge opportunity for brands to reach our engaged audiences in the context of fantastic, original video content."
As video increasingly becomes a medium of choice for "viewers" and editors the PR industry must up their game and start getting video-savvy. As PR pros, we can all conjure up a quick soundbite or detailed quote when the media comes knocking (or more likely when we knock on their doors) but how many of us are ready to supply high quality (or at the very least) useable video footage.
When the future of newspapers increasing looks towards video, we better get our pictures moving.
https://www.vuelio.com/uk/wp-content/uploads/2016/06/video.jpg
467
700
Jake O'Neill
https://www.vuelio.com/uk/wp-content/uploads/2019/09/vuelio-logo.png
Jake O'Neill
2016-06-27 08:27:56
2016-06-27 08:27:56
The future of newspapers looks a lot like video