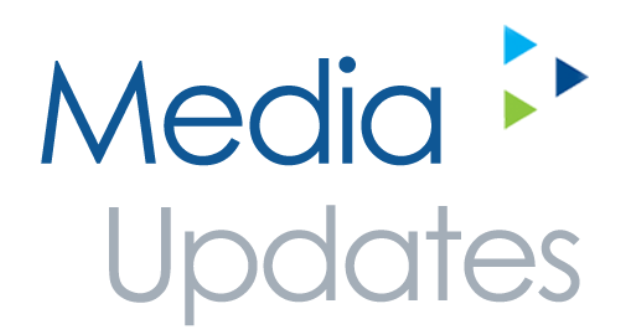 This week's Media Updates covers changes at news titles including The Financial Times, Daily Star and South Wales Evening Post; fashion and lifestyle changes at GQ magazine, Food and Travel and GoodHomes; and business and finance changes at Cover and M&M Global. Also, find out what's new on Cision's blog including the Top 10 Political Blogs, Scottish Referendum, blogger outreach and London Fashion Week.
News & Current Affairs
Fashion, Lifestyle & Entertainment
Business & Finance
Alex Brownsell has been appointed editor of M&M Global and global case study database Cream. He was previously digital editor for Marketing magazine
Fiona Murphy will take over as editor of COVER. She succeeds Paul Robertson from Monday 29 September
Cision Blog
Find out what the country's top political bloggers have to say about the Scottish Referendum campaign with Cision UK's Top 10 Political Blogs in the UK
Twitter analysis show greater support for Yes vote as Scotland decides
The role of Twitter has been crucial in communications surrounding the Scottish Referendum debate and if the analysis of the hundreds and millions of tweets #IndyRef generated on the microblogging platform is anything to go by, the Yes vote seems to have overtaken the No in the year that has led up to this date when Scotland decides its fate
Social media heats up as Scottish referendum nears
Passions are running high on social media as we reach the final leg of Scotland's historic referendum with politicians and the general public turning to their networks to express their political views and deliver their last emotional plea as the Scots take to the polls. A Cision Social Media analysis
Bringing London Fashion Week to a charity shop near you
On 12 September Emma Slade Edmondson, stylist and author of the blog Back of the Wardrobe, recreated the looks coming off the London Fashion Week catwalk in real time, using only the items she found in the British Red Cross' Westminster charity store on Buckingham Palace Road, London
Blogger Outreach: Hungry Healthy Happy
Speedy Spotlight with Dannii Martin, author of the food and fitness blog, Hungry Healthy Happy. Dannii spoke to us about how her blog has helped her stay true to its name, the five best practices that marketers can learn from when working with bloggers, being featured in Huffington Post and an event she is currently working on
How Winston's Wish increased its press coverage and reach by 228% in a year
A case study on how Cision helped Winston's Wish reach out to and engage with key national media and boost  greater awareness of the charity's work to help more bereaved children
Blogger Outreach: 5 best practices every marketer should know
Laura Agar Wilson is a health coach and author of the blog Wholeheartedly Healthy. The blog is made up of a fantastic mix of delicious (and healthy) recipes, fashion and beauty tips, and more recently, parenting.  In this interview with Cision UK, Laura  lists the five best practices brand marketers should follow when working with her and fellow bloggers. PRs take heed!
If you have any media changes let us know on Twitter @Media_Updates or you can email Priyanka Dayal
https://www.vuelio.com/uk/wp-content/uploads/2014/05/Media-Updates-Logo.png
334
620
Priyanka Dayal
https://www.vuelio.com/uk/wp-content/uploads/2019/09/vuelio-logo.png
Priyanka Dayal
2014-09-18 13:18:26
2014-09-18 13:18:26
UK - 18 September 2014