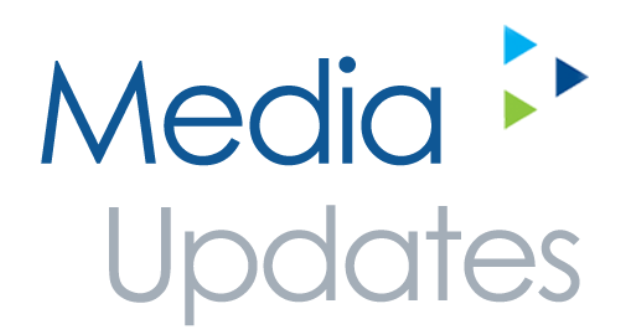 This week's Media Updates covers changes at news titles including the The Sun, BBC Radio and The Spectator; fashion and lifestyle changes at MailOnline and ShortList; business changes The Lawyer and Estates Gazette. Also, find out what's new on Cision's blog including the Top 10 UK Beauty VLOGS, an interview with The Sunday Times columnist Katie Glass and Speedy Spotlights with leading bloggers.
News & Current Affairs
Fashion, Lifestyle & Entertainment
Business & Finance
Nick Whitten has announced via Twitter that he is leaving his role as news editor at Estates Gazette. Jack Sidders has replaced him in the role.
Natasha Bernal has joined The Lawyer as a reporter, the magazine announced via Twitter
Tan Parsons has been appointed as editor at Better Wholesaling
Cision Blog
Make up, camera, action! Cision UK presents its first Vlog ranking with the Top 10 Beauty vlogs
Marketers fund the vlogging revolution
Vlogging has turned into a lucrative industry, pushing many to ditch their degrees and full-time jobs for a leading role in their own show with only a webcam and internet connection for overheads. We take a look at the business of vlogs and how brands are making it a marketing reality.
Journalist Spotlight: Katie Glass, columnist for The Sunday Times
Whether it's about slut shaming, mortgages, webcam girls or the civil unrest in Egypt, The Sunday Times columnist, Katie Glass brings wit, lucidity and a sense of ease to the multitude of topics she writes on. Taking time out from the story she is covering in Wales, Katie spoke to Cision about how she uses social media to do her job, the challenges of publishing behind a paywall, working with PRs and why she's a bit geeky.
Are honest reviews in blogs a thing of the past?
Cision asked Britain's leading bloggers, Jane Cunningham, author of the UK's number one beauty blog, British Beauty Blogger and Amber McNaught, author of a successful network of fashion, lifestyle and beauty blogs, on their thoughts on whether honest reviews are a thing of the past.
Safety is priority for holiday makers and marketers this season
August typically marks the start of the UK's busiest travel month as millions of holiday makers set out to make the most of the summer sun. But in light of recent incidents such as the Ebola virus outbreak and tragedies involving air travel – it seems likely that this year confidence to travel overseas might take a beating. It is no wonder that many travel-related businesses, Travel PR firms and even media reports on the holiday season have ditched the sun screening tips for travel safety. In this post we've collated some key messages tweeted over the past 10 days that reflect the overall sentiment this year
If you have any media changes let us know on Twitter @Media_Updates or you can email Priyanka Dayal
https://www.vuelio.com/uk/wp-content/uploads/2014/05/Media-Updates-Logo.png
334
620
Priyanka Dayal
https://www.vuelio.com/uk/wp-content/uploads/2019/09/vuelio-logo.png
Priyanka Dayal
2014-08-07 14:18:01
2014-08-07 14:18:01
UK - 7 August 2014