Blogger Spotlight: Rosemary Kind, Alfie's Diary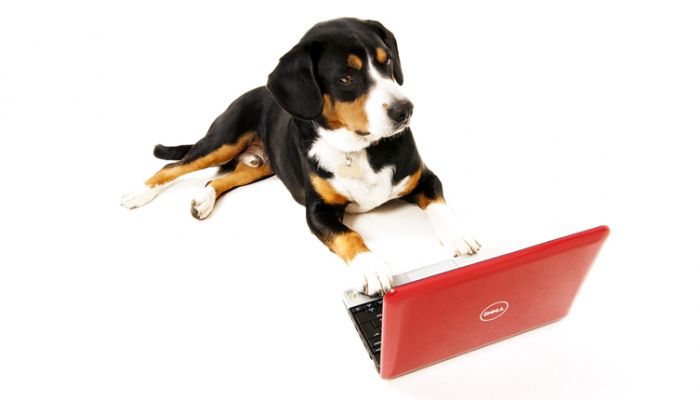 Continuing our spotlights of amazing pet bloggers – who all feature on the Top 10 UK Pet Blogs – we've caught up with Rosemary Kind, author of Alfie's Diary. The blog has been updated every day since its creation in 2006 with the exploits of Alfie, the 'leader of the Pet Dogs Democratic Party', Aristotle and Wilma. Alfie has three books to his name and they have accompanying merchandise.
We caught up with Rosemary to talk about Alfie's fame, the best pet products and her advice for PR professionals.
How would you describe your blog?
Alfie's Diary is the world through the eyes of Alfie, Aristotle and Wilma, three Entlebucher Mountain Dogs, each of whom have their own views of the world. Alfie is the serious one and is founder of the Pet Dogs Democratic Party. Aristotle is too clever for his own good and Wilma is everyone's friend and loves life.
Why did you start your blog?
Alfie was just 10 weeks old when he moved in with us. We were living in Belgium and so much around us was new and different. It coincided with me leaving a more traditional career to write full time. The blog was initially a way to share all the funny things that were happening living abroad with a new puppy and a way to make sure I wrote every day. I planned to write it for a year or so, but as it became popular with a much wider audience we just carried on. Alfie has missed posting his diary one day in nearly twelve years and that was because of unexpected hospitalisation so he couldn't get the password from me!
What's it like having a famous pet?
It's really fun. He's been interviewed in a radio studio and I regularly get people coming up to introduce themselves to him and ask about him and the others.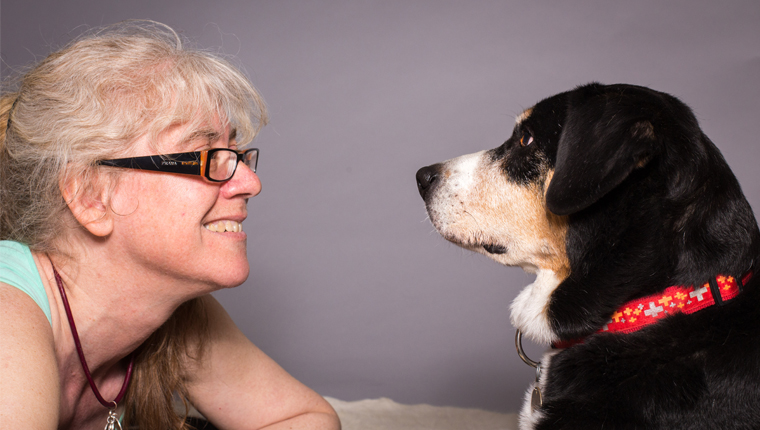 How does your pet cope with the pressure?
He's doing well. He hasn't let it go to his head and now he's older he's taken semi-retirement, sharing the workload with Aristotle and Wilma. Wilma being the youngster is usually up for anything and will be off to meet the Swiss Ambassador in a couple of weeks.
What's your favourite pet product?
Oh, that's a hard one. At the moment, it's probably Wilma's new rucksack. It means she can carry her own things when we go out for the day. Their answer would be different. I'm guessing they'd all say they couldn't live without their Bonio bedtime biscuit.
What's your favourite post?
Alfie has written some lovely Christmas messages over the years but one of my favourite posts was the one he wrote as a message to young pups.
How do you like to work with PRs?
It can be great or difficult depending on how they approach things. At the end of the day, I earn my living writing and whilst the blog is mainly for fun it takes me time and when companies ask for 'something for nothing' it is a little unreasonable. There has to be give and take and if for any reason what is proposed is not something that is a good fit for us then it is far better if PRs accept that and don't try to keep pushing.
What one thing should PRs know about you?
I won't say I'm interested in something if I'm not!
What's a memorable campaign you've worked on?
I think the Panasonic Home Monitoring and Control Kit has been one we had most fun with!
Rosemary Kind and Alfie's Diary are just two entries on the Vuelio Influencer Database, which lists thousands of bloggers, influencers and journalists, editors, titles, publications and channels. 
https://www.vuelio.com/uk/wp-content/uploads/2017/10/Alfies-Diary.jpg
430
760
Jake O'Neill
https://www.vuelio.com/uk/wp-content/uploads/2019/09/vuelio-logo.png
Jake O'Neill
2017-10-31 13:50:11
2017-10-31 13:05:20
Blogger Spotlight: Rosemary Kind, Alfie's Diary