Blogger Spotlight: Michelle Minnaar, Greedy Gourmet
Greedy Gourmet is the mouth-watering recipe blog from Michelle Minnaar. Created in 2007, the blog was recently ranked in the Top 10 UK Food Blogs. We spoke to Michelle about the rise of veganism, the joy of butter and working long-term with PR professionals.
How would you describe your blog?
Greedy Gourmet is a family-friendly food blog that publishes simple recipes for everyone to enjoy. Classic recipes from different cuisines are regularly explored and interesting history, trivia and helpful tips surrounding each recipe are published alongside. Travel and restaurant reviews are frequently produced to showcase the best food the country has to offer.
Why did you start your blog?
I arrived in the UK in 2004 not knowing how to cook, even though I loved food, and thought I'd document it as I learned along the way. I never looked back!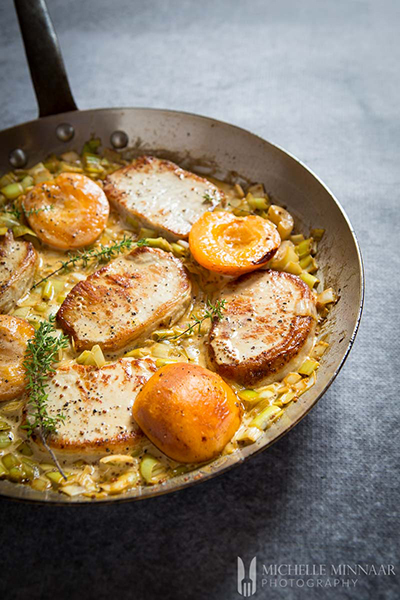 What are the latest trends in food and cooking we should know about?
Perhaps I've watched too many food documentaries but I think it's high time that people need to realise where their food comes from, especially meat and dairy. In an ideal world, it would be great if consumers made conscious decisions for the greater good, within their budgets. Supporting companies who have high standards, care about the environment and in the process letting unscrupulous businesses with dodgy practices go bust.
What will the next big thing be?
Veganism. It's already here but it's growing from strength to strength as consumer consciousness grows and next year it will boom even more. Hope you like your veggies with the influx of recipes coming your way!
What and where was the best meal you've ever had?
Ooooh, hard to say. I've had so many, each special in its own way.  I won't mind going back to the Crab Shack in the Isles of Scilly though for a fresh crab fix!
What's your favourite ingredient to cook with?
Butter. It makes everything taste better. Seriously!
How do you like to work with PRs?
Long term collaborations are ideal because a relationship is formed and both parties come to a crystal clear understanding as to what needs doing. In the process, each subsequent post's quality just gets better and better. It's also great to have both parties let their expectations be known, so I love receiving detailed briefs so that I know exactly what's expected of me and I complete the project with diligence and joy.
What one thing should PRs know about you?
I only blog about products/brands/services I would actually use. The temptation is always there for bloggers to grab as much money as possible, no matter what they are asked to promote. I've been through that stage myself but found the quality of my work lowering as I'm feeling no passion for the product. In stark contrast, if it's a great product, my creativity will flow and I'll make the photos pop and won't stop yapping about the product.
Do you have an example of a great campaign or collaboration you've worked on?
With attention spans being relatively short these days and everyone wanting results NOW, I actually found that my best campaigns are the results in the long-term. Since Greedy Gourmet is 11 years old, it does well on Google rankings and consistently brings in loads of traffic every month over the years. Numerous clients have enjoyed maximum exposure through this approach.
What other blogs do you read?
To be honest, I don't. There simply isn't enough time in the day running a blog and business!
Michelle and her blog are both listed on the Vuelio Influencer Database, the leading blogger database available to the PR and communications industries.
https://www.vuelio.com/uk/wp-content/uploads/2017/12/Michelle-Minnaar-Greedy-gourmet.jpg
430
760
Jake O'Neill
https://www.vuelio.com/uk/wp-content/uploads/2023/09/vuelio-logo-200px.png
Jake O'Neill
2017-12-22 14:32:56
2017-12-27 12:48:58
Blogger Spotlight: Michelle Minnaar, Greedy Gourmet