Family travel spotlight: Cathy Winston, MummyTravels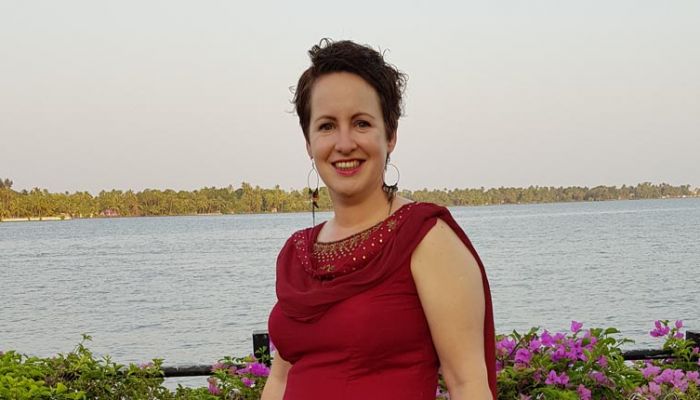 MummyTravels has once again been named in the top 10 UK family travel blogs. Written by Cathy Winston, MummyTravels is full of tips for travelling with little ones as well as insight into single parent travel and exploring new countries around the world. We spoke to Cathy to find out how she got into family travel, the community of bloggers around her and the best campaigns she's worked on.
How do you describe what you do to other people?
I usually call myself a travel writer – I'm a professional journalist as well as blogger so that covers both, but I'd say blogger rather than influencer or content creator.
How do different social channels feed into your blog?
I tend to think of each one as an extension of the blog in some way – Facebook is where I go to chat to fellow travel-loving parents and for day-to-day updates about trips. Instagram is all about the photos (although I enjoy the immediacy of Stories as much as the grid shots… and can have a little more control over whose accounts I see!).
As Twitter is so fast-moving, I don't often have time to keep up with all the conversations, so it's more about sharing links and live content on trips, as well as Twitter chats – I'm one of the co-hosts of #familytravelhour with Lonely Planet Kids.
I also have a podcast, Kidventures, which I co-host with my friend and fellow family travel blogger Ting from My Travel Monkey and videos on YouTube which have more standalone content but also complement the blog posts.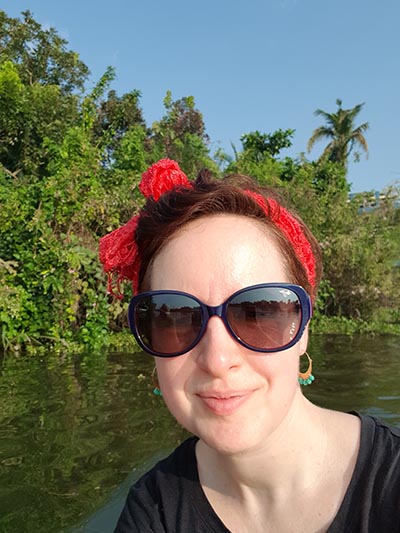 How easy is it to get into family travel? Did you have any major concerns?
The fact that everyone told me I couldn't travel with a baby was what inspired the blog in the first place, and I hope that people reading it will be inspired to see that's not true at all, there's really nothing to stop families travelling if they want to. When I started the blog, it was more of a creative outlet for me and an attempt to answer the question of whether I could keep travelling, so I don't think I could ever have foreseen quite how much it would grow over the years.
There are always challenges to travelling with children, including the practical ones when you have a baby and a toddler – I also often travel solo with my daughter, so I'm very aware I'm the only adult on hand a lot of the time. Safety is still the main concern, I'm much less inclined to take risks when I travel with her, but the more you travel, the more you realise that a lot of the concerns (enduring long-haul flights, jetlag, what food they'll eat) are always things you can deal with and work around.
What's the best family destination in the world?
I'm not sure I can choose just one! It would need to have sunshine, a beach and a pool (for both of us!) but also plenty to explore and discover, whether it's historic buildings and temples or getting to discover another culture and way of life. But we've found that in South East Asia, Caribbean islands, Greece and the UK – even if the sun is a little less guaranteed at home.
What are your top tips for long distance travel with young children?
Plenty of snacks and plenty of entertainment. Audio books have worked really well for us, especially when my daughter can't watch something on a screen (or I don't want her too), but with short attention spans, more really is more – I'd rather carry a dozen things to occupy her for a short time and keep rotating them than rely on one or two ways to entertain her.
I also try to have a back-up plan for most eventualities (places to stop, extra food for planes, spare clothes, portable powerbank) but then go with the flow as much as possible.
How restrictive are term times for the perfect family travel experience?
There's no question they are restrictive – not least because prices do rise in school holidays, sometimes dramatically. Some destinations are best visited at a time of year which always falls during term time too, or are simply so far away that it's difficult to visit outside the longer summer holidays.
But having said that, you can still still make the most of each holiday: school needn't mean you can't see the world. Visiting destinations outside their peak season can also work well in holiday time – we went to Cambodia one summer, for example, when it's quieter and slightly cheaper for green season, rather than the more popular European beach destinations.
Do you accept press releases?
Yes, although I'd rarely write anything based solely on a press release unless it was a sponsored post for example.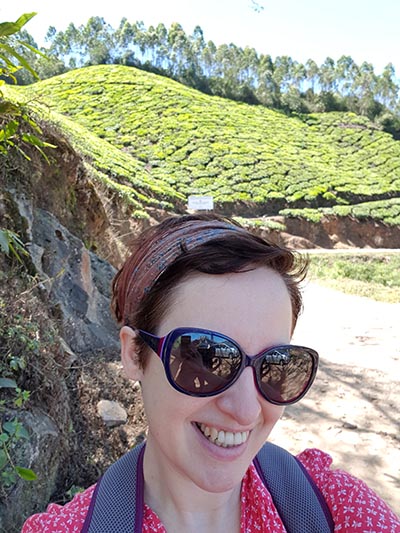 What are the best collaborations you've worked on?
The best collaborations tend to be the ones where both sides are clear on the deliverables and any deadlines in advance, but happy to allow some creative freedom and for me to suggest what will perform best on the blog. The results have to work well for both brand and blogger but being too prescriptive doesn't always produce the best outcome.
Some great recent ones which stick in my mind were a collaboration with Hyundai, where I could design my own road trip and got to showcase the car as well as having some great content to write about. Similarly, with Ikos Resorts in Corfu, our stay included the chance to explore the island (as for all guests) as well as the hotel facilities, while returning to Stoke-on-Trent where I grew up let me share some experiences I remember from my childhood as well as discovering somewhere new.
It's also wonderful to be able to give my daughter opportunities through the blog – our trip to Lapland last December is one of the most memorable for her sheer excitement at seeing snow, huskies and Santa.
I'm also part of a blogging collective, the Family Travel Collective, with four other award-winning family travel bloggers – Ting from My Travel Monkey, Nichola from Globalmouse Travels, Kirstie from The Family Adventure Project and Gretta from Mums Do Travel – working on campaigns together. From a personal point of view, it's great working with four creative, inspiring bloggers who love travelling with kids as much as I do, and for brands, it means they get a much greater reach than any one of us could produce alone, as well as a cohesive campaign across multiple blogs for added impact.
What advice would you give to PRs looking to get in touch?
Please take the time to look at the blog first. I'm always open to suggestions and ideas, but if there isn't a strong family travel angle, it's unlikely to work. And for the same reasons, anything aimed firmly at toddlers or teens won't suit my seven-year-old. As a rule, my daughter will usually travel with me on trips for blog coverage, which also normally means school holiday dates.
It's great if people can be explicit about whether they're contacting me for the blog too. There's often overlap with my freelance journalism but it saves having a conversation to discover where you're looking for coverage to appear. I've got to the stage of discussing itineraries only to discover PRs are hoping I might also be able to pitch the story to additional outlets. And while that's not an impossibility, it's easiest to have the conversation at the start rather than holding dates during our limited travel time and it then falling through.
What other blogs do you read?
Mostly other UK family travel blogs – too many to name but I expect most or all of Vuelio's Top 10 list! Suitcases and Sandcastles always has beautiful photos and tells wonderful stories, while the adventures of Travelynn Family are truly inspiring.
As more blogs focus on SEO (myself included), I love stumbling across anything that really transports me to a destination or gets me thinking about life though. There's nothing like great writing, whatever the subject.
https://www.vuelio.com/uk/wp-content/uploads/2019/07/Cathy-Winston-2019.jpg
430
760
Holly Hodges
https://www.vuelio.com/uk/wp-content/uploads/2019/09/vuelio-logo.png
Holly Hodges
2019-07-31 11:00:00
2019-07-31 14:26:11
Family travel spotlight: Cathy Winston, MummyTravels