Five Things: World Cup, Influencers, Goals, Trump & Trump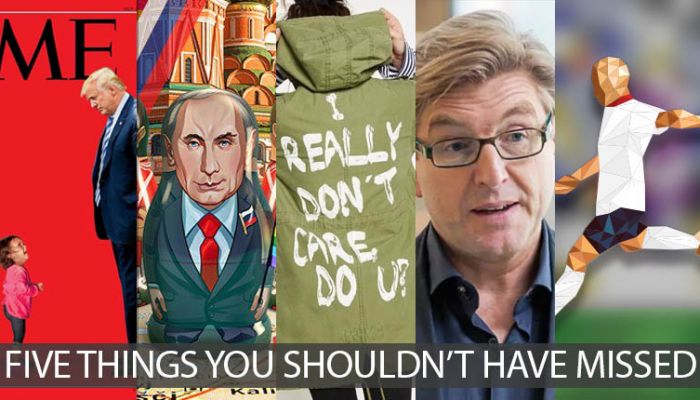 This week's Five Things You Shouldn't Have Missed immediately breaks a promise we made last week, and features stories on the World Cup, influencers, brands using goals for donations and the two Trumps.
1. Most watched TV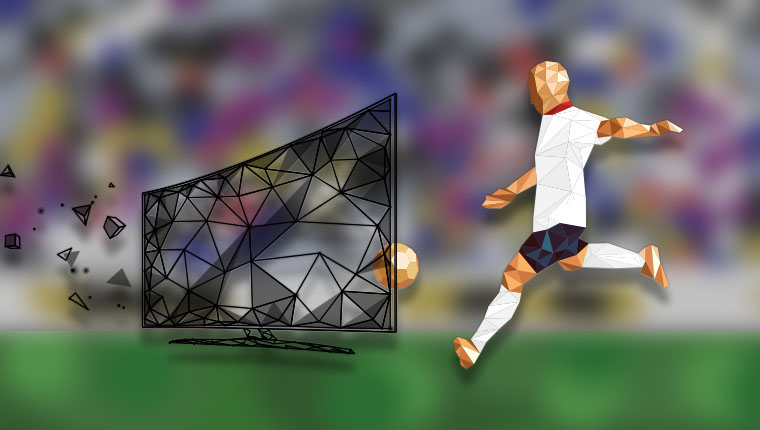 Last week, Five Things promised not to cover the World Cup because it was taking place across a whole month. This week, our top story is England's opening game becoming the most watched TV event of the year, surpassing the royal wedding. Sorry for lying.
An average audience of 13.7m tuned in to watch England thrash* Tunisia 2-1, with a peak audience of 18.3m in the closing minutes. It was the most-watched England World Cup match since the famous* 2-2 draw against Sweden in 2006, and the ninth highest viewing figure for an England World Cup match ever.
Back of the net!
2. Unilever tackles fake influence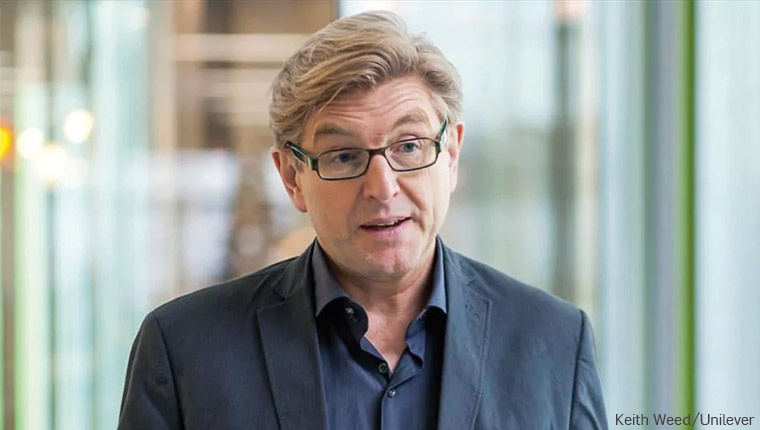 Keith Weed, CMCO at Unilever, is no stranger to hitting the headlines, having recently threatened to withdraw the company's digital adverts from platforms that fail to deal with hate. This week, Keith has attacked influencer fraud, saying: 'The key to improving the situation is three-fold: cleaning up the influencer ecosystem by removing misleading engagement; making brands and influencers more aware of the use of dishonest practices; and improving transparency from social platforms to help brands measure impact. We need to take urgent action now to rebuild trust before it's gone forever.'
Keith made three pledges:
Unilever won't work with influencers who buy followers
Unilever has promised its own brands will never buy followers
The business will prioritise partners who increase their transparency and work to eradicate nefarious practices throughout the digital ecosystem
As the practice of buying followers and then selling your accounts as influential is fraud – the first two shouldn't be surprising, though they are still likely to have an effect on the market. It's the third one, and how Unilever plans on identifying fake influencers, that will really change influencer marketing around the world. While it is very unlikely to signal the end of influencer marketing, it is likely to cause a shift in the way businesses deal with the rise of the influencers, and it should be felt at all levels. Hopefully, it'll just get rid of the fakers, but all remains to be seen.
3. Goal donation
'Not ANOTHER World Cup story?!' Again, apologies.
Two companies have recently hit the headlines for what, on the surface, seem to be very similar campaigns, but each has provoked a very different reaction.
Mastercard announced that for every goal scored by Messi or Neymar Jr (up until 2020), the company would donate 10,000 meals for children in Latin America and the Caribbean. The announcement was criticised by people who have compared it to the Hunger Games. As reported by Campaign, comments have been broadly negative, including: 'This is the biggest PR own goal in a long time'.
At the other end of the spectrum is Paddy Power. The famously cheeky betting company has announced that for every World Cup goal scored by host nation Russia, the company would donate £10,000 to LGBT-related football causes. This not only fits in with Paddy Power's existing marketing style, it also takes a hit at Russia's anti-LGBT laws and raises money for good causes. The betting company has partnered with the Attitude Magazine Foundation in order to carry out the donation, which is again a shrewd move to make sure the campaign was received in the right way.
Paddy Power's 'From Russia With Equal Love' donation is currently at £80,000, and the brand has personally thanked the top scorers for contributing so much.
4. I really don't care, do u?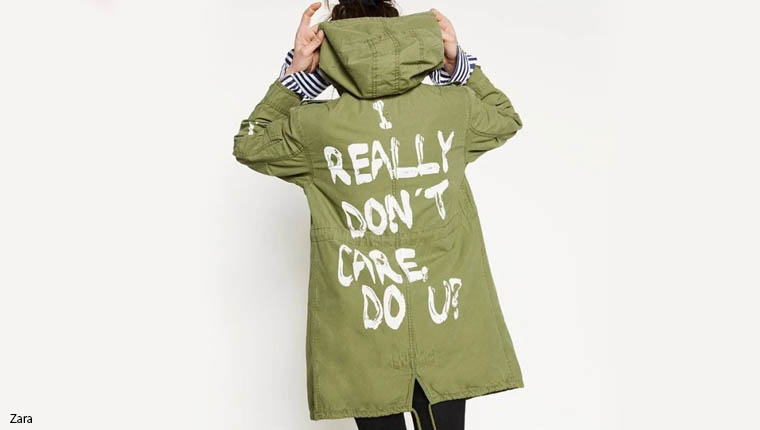 Tone deaf or genuinely heartless? Melania Trump has been photographed on her way to see a 'migrant child detention centre' (think of that as a venue title) wearing a coat bearing the words 'I really don't care, do u?'. The jacket was a surprisingly cheap (in FLOTUS terms) $39 from Zara. Her spokesman said 'there was no hidden message' in the coat. Donald Trump then tweeted the message was about the Fake News Media.
The BBC has put together a list of five things (that's our concept!) the coat message could be about: it is just a jacket, it's about the fake news media, it's a message to her husband, she was dressing down, or she actually doesn't care about the children at the border. What is clear is that the move is a PR disaster that's gained a lot of attention (again, this has been suggested as another possible explanation because it's drawing attention away from the real issue: child migrants separated from their families at the border).
5. The other Trump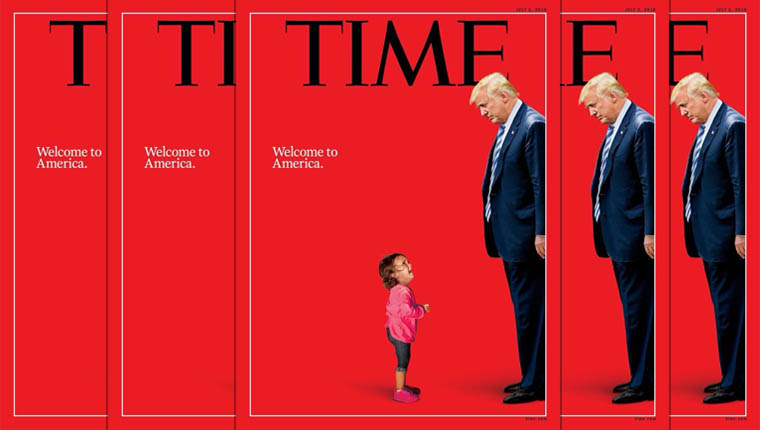 Not to be outdone by another Trump, POTUS rounds off the top five. Time magazine has once again featured the President on its front cover, though this one is unlikely to be framed on his office wall. Featuring the President standing over one of the migrant children who was assumed to be in the process of being separated from its mother (now revealed to not be the case), the caption reads: 'Welcome to America.'
The disaster that is child migrants at America's border is catastrophic and, from a comms perspective, it's one of the year's most poorly handled crises (which is saying something). Trump is due to visit the UK in July, and this latest scandal has heaped more pressure on the UK Government to act. Roll on 13 July.
Did we miss anything? Let us know on Twitter. 
*Lols
https://www.vuelio.com/uk/wp-content/uploads/2018/06/Five-Things-22-June.jpg
430
760
Jake O'Neill
https://www.vuelio.com/uk/wp-content/uploads/2019/09/vuelio-logo.png
Jake O'Neill
2018-06-22 16:13:18
2018-06-22 17:26:57
Five Things: World Cup, Influencers, Goals, Trump & Trump