Five Things You Shouldn't Have Missed – 23 February 2018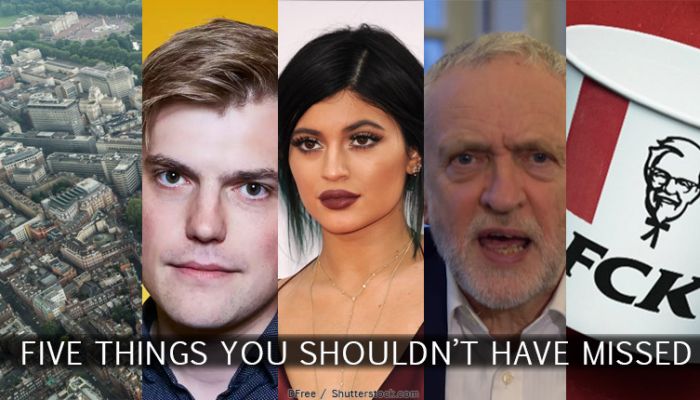 This week's Five Things includes the billion-dollar power of Kylie Jenner's tweets, Corbyn's media attack, the Westminster council lobbying story, KFC's chicken crises and the Guardian's new media editor.
1. Kylie Jenner wields the sword of influence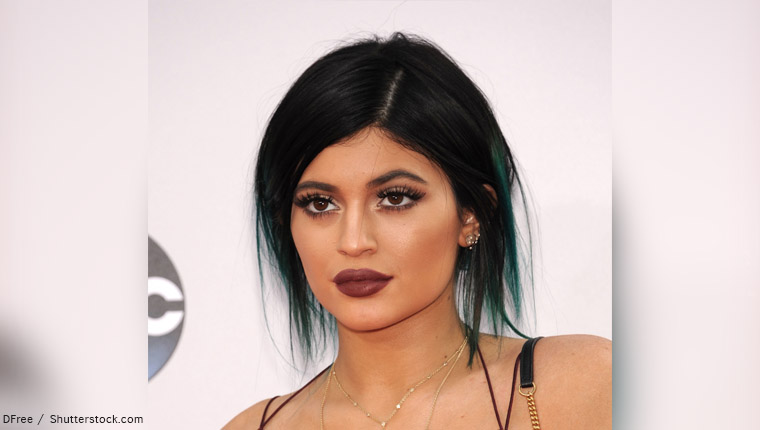 Last week's Five Things, included a report that revealed 44% of the public think influencer marketing is damaging to society. This week, we've learnt that 100% of Snapchat's shareholders think influencer marketing is damaging to their company.
On Wednesday, Kylie Jenner tweeted: 'sooo does anyone else not open Snapchat anymore? Or is it just me… ugh this is so sad', and promptly wiped $1.3bn off Snap's stock market value. Within ten minutes she said she still loved snap, her 'first love', but the damage was done.
The biggest issue facing Snapchat is its recent update, which prompted a petition that's achieved over a million signatures. While Snapchat bullishly said people would get used to it, this recent dip may cause them to change their minds. And for what it's worth, a member of the Vuelio Political Services team has stopped using Snapchat because of the update too (though we think the share price is safe from him).
2. The name's Corbyn, I-love-and-hate-the-press Corbyn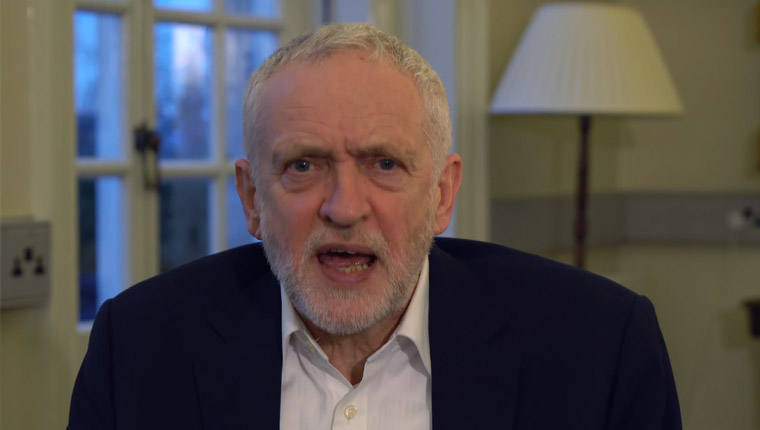 By now we've all heard the 'Corbyn was a Czech spy' allegations that seem to have little to no evidence as support, as pointed out by Andrew Neil on Daily Politics:
While at first, the Labour Party and Corbyn ignored the allegations, the remarks from the press and Conservatives reached fever-pitch this week and Corbyn addressed the accusations in a video. But his focus was less on how ridiculous the accusations were and more an attack on the press – Corbyn outlined (in a little bit of a passive aggressive/threatening kind of way) that if Labour gets into power, 'change is coming'. Needless to say, his video rubbed the press up the wrong way.
Watch the full video below:
3. Westminster councillor schmoozed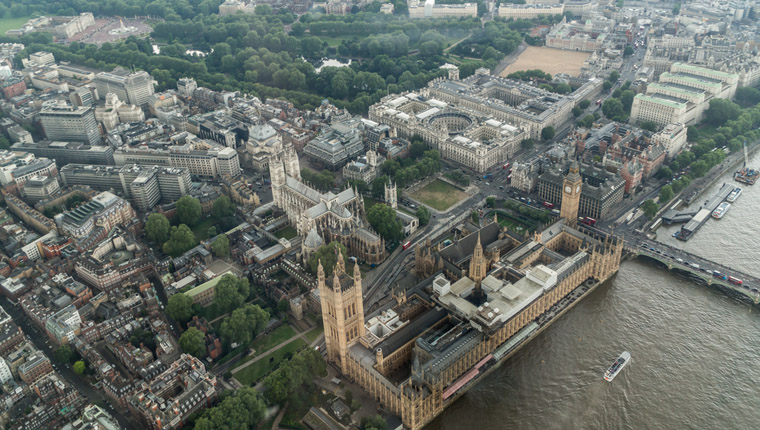 Robert Davis, Conservative deputy leader of Westminster city council, has been described as the 'most schmoozed politician in Britain' this week, after details of 514 gifts and hospitality events came to light.
Labour has called the register of interests, evidence of a 'broken culture at Westminster council', and said there was a 'clear perception that senior Conservatives councillors have a very close relationship with developers'. The concerns are around the property developers on the list of 'schmoozers', as the district has failed to meet affordable housing targets, and Davis chairs the council's planning committee, which is responsible for approving deals with developers over affordable housing levels.
A Westminster city council spokesman said 'the idea that any councillor has been 'bought' by the property lobby is demonstrably untrue'. Davis further defended his meetings, saying: 'These meetings were all properly declared and open to anyone to examine. Their sole purpose was to ensure and encourage the right kind of development in Westminster and ensure that anything put before the council was going to benefit the city as a whole.'
4. OMG, WTF KFC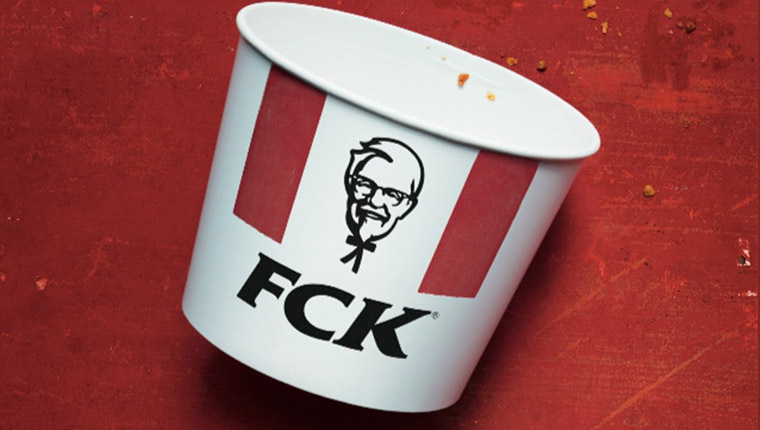 KFC hit the headlines this week for all the wrong reasons, when the UK's branches ran out of chicken. Due to teething problems with the company's new delivery partner, chicken wasn't reaching stores. Outrage has hit the nation, with one woman furious with the closure, complaining: 'I had to go to Burger King' (This woman became the focus of escalating offers from KFC and Burger King, including a year's supply of fresh 'King Boxes' from Burger King.
KFC's initial response was relatively low key, and as a business that's mostly made up of franchisees, the company is in a tricky position to resolve a branch-by-branch issue. That didn't stop it from today launching a full-page newspaper apology with the letters 'FCK'. [We're shocked it didn't go with any of the three alternative crisis plans we suggested].
5. Jim Waterson appointed media editor at the Guardian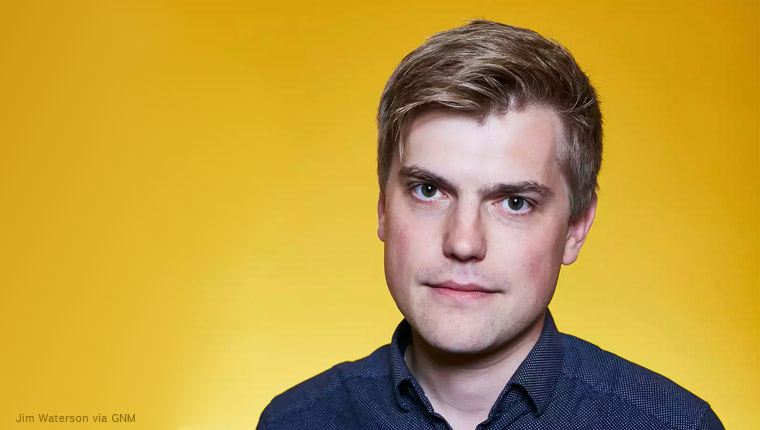 BuzzFeed UK's political editor has been appointed media editor at the Guardian. The role is prestigious within the industry, as regardless of one's political leanings, the Guardian's media pages are read widely by journalists and media professionals.
Waterson has been the political editor at BuzzFeed UK since he helped launched news coverage for the site. Before that, he was a politics and business reporter at City AM. Waterson is likely to shift the section's focus onto digital media, something both Waterson and Guardian editor Katharine Viner have mentioned about his new role.
Many people on Twitter have suggested stories for Waterson, which led to our BuzzFeed-inspired '10 Story Leads for the Guardian's New Media Editor'.
The news comes off the back of BuzzFeed's recently announced staff cuts – and the company has yet to name a replacement for Waterson. Media fans will be keen to note that Waterson went from traditional media to a digital start-up, dragging the latter towards traditional media status, and is now joining a traditional media company that's arguably going in the other direction.
1 video you shouldn't have missed:
https://www.vuelio.com/uk/wp-content/uploads/2018/02/Five-Things-23-February.jpg
430
760
Jake O'Neill
https://www.vuelio.com/uk/wp-content/uploads/2019/09/vuelio-logo.png
Jake O'Neill
2018-02-23 15:27:02
2018-02-23 15:27:02
Five Things You Shouldn't Have Missed – 23 February 2018