Highlights from the Online Media Awards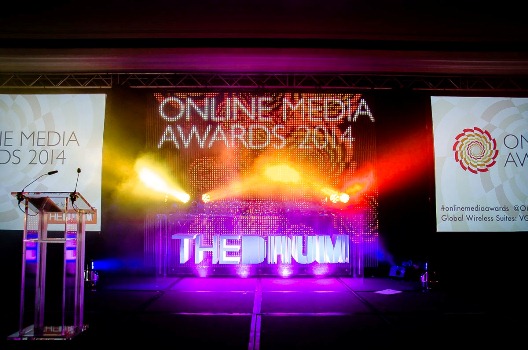 The Guardian has much to celebrate after winning the maximum awards including the top accolade at The Drum's Online Media Awards that took place on Wednesday at the Marriott Grosvenor Square hotel in London.
The awards night, co-sponsored by Cision UK, celebrated the best in online news and journalism, and was attended by some of the world's leading media organisations including The Wall Street Journal, The Huffington Post, The Guardian, The Times, Channel 4, ITN and The BBC to name a few.
The Guardian won website of the year which was also chosen as the Grand Prix – the group took home an overall of 4 awards and a commendation. The Chairman's Award, chosen by Noel Young of ReportBoston.com, went to RadioTimes.com.
BBC News Online and Channel 4 News both won 3 awards each while BACP won the award for Best Health/Education News Site for TherapyToday.net.
In the Individual awards the Online Editor of the Year went to Anna Doble, Channel 4 News. Digital Writer of the year was presented to Geoff White also from Channel 4 News and Best Freelance writer was awarded to Simon Hooper for Al Jazeera English Online.  Outstanding Digital Team of the Year was given to the.guardian.com.
The full list of winners, across all award categories, can be found on the Online Media Awards website but for a look at what really went on at the awards ceremony, scroll on down:
The event started out with a champagne reception: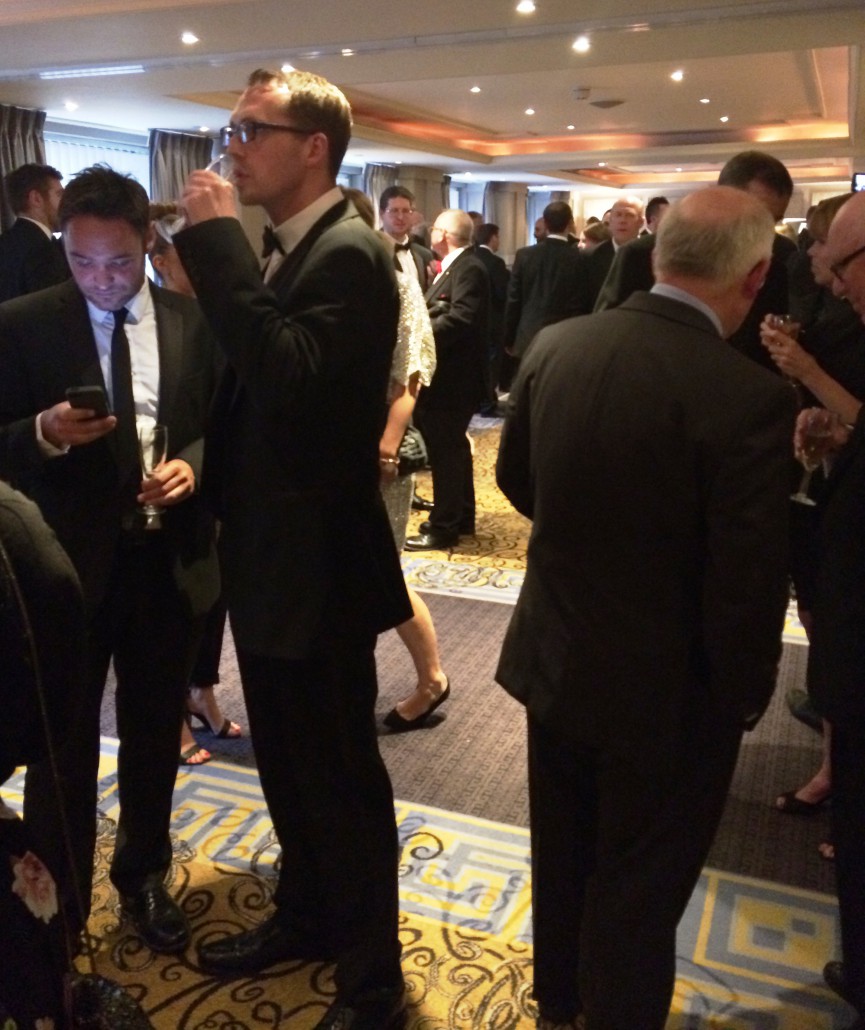 And was followed by a selfie competition. Some of the entries included:
Jodi: @OM_Awards SELFIE!! #teamiomart #onlinemediaawards pic.twitter.com/vVIleWW8Tp — WebCreationUK (@WebCreationUK) June 11, 2014
Biggest selfie ever taken for @OM_Awards. With the @ITVCentral crowd – just delighted to be here. pic.twitter.com/e8oqpt9QKN — Liz Hannam (@lizhannam) June 11, 2014
It's getting hot in here! @OM_Awards #OnlineMediaAwards pic.twitter.com/6dKdIwrexE — Ash (@AshGarwood) June 11, 2014
@iomart @thedrum #onlinemediaawards #hannah pic.twitter.com/Y8BP7n5fmV

— Christian (@Christian1607) June 11, 2014
Taking home the bubbly, the best selfie of the night went to:
Ah, the old spoon eye trick – but will we win? #onlinemediaawards @OM_Awards pic.twitter.com/74Sf4pMr16 — Steve Fowler (@SteveFowler) June 11, 2014
Doc Brown, comedian, rapper and actor, in performance:
Doc Brown doing his thing at @OM_Awards #onlinemediaawards pic.twitter.com/qEiq3Q94XK

— Angela Haggerty (@TheDrumAngela) June 11, 2014
The winners of the night included:
http://t.co/BlQTUqocYG wins two Online Media Awards http://t.co/feD6UEJ53f #onlinemediaawards pic.twitter.com/26sVcjrdRI — Radio Times (@RadioTimes) June 12, 2014
The award for best use of social media has been given to @Channel4News for connecting reporters, people and stories pic.twitter.com/is9qbDfo13 — OnlineMediaAwards (@OM_Awards) June 11, 2014
Cision's Kirsti Kauronen presented five awards. Here is she on stage: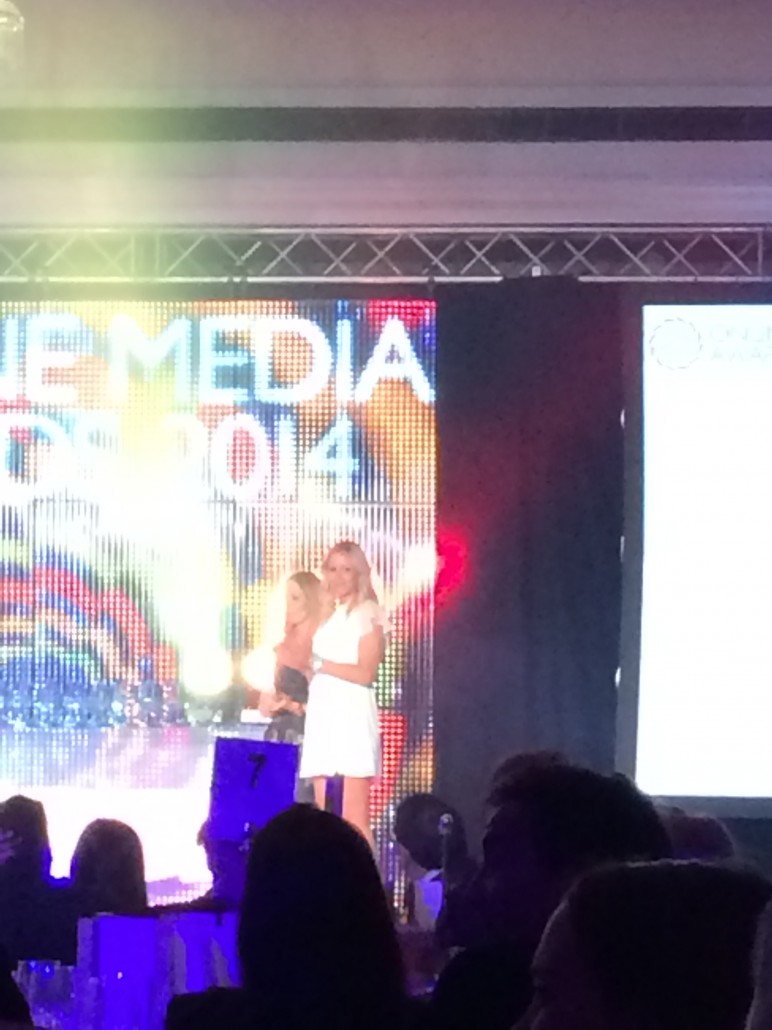 Summing it all up in a single tweet:
What a night it was last night! thanks to @iomart @Unanimis for their support and to all who came along – here's to 2015 #OnlineMediaAwards

— OnlineMediaAwards (@OM_Awards) June 12, 2014
https://www.vuelio.com/uk/wp-content/uploads/2014/06/OMA.jpg
350
528
Priyanka Dayal
https://www.vuelio.com/uk/wp-content/uploads/2023/09/vuelio-logo-200px.png
Priyanka Dayal
2014-06-13 13:23:25
2014-06-13 13:23:25
Highlights from the Online Media Awards