Judging the Vuelio Blog Awards 2015: a view from the chair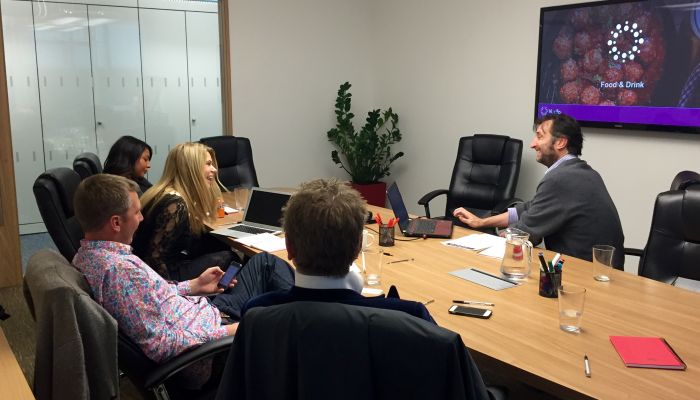 Last week, I had the honour of chairing the judges' panel for the inaugural Vuelio Blog Awards. Not just an honour, but a pleasure in fact, as the company – Neil Stinchcombe,  co-founder of Eskenzi PR, Siobhan Freegard, founder of Netmums and now Channel Mum, Ben Smith, founder of PR Moment, and our very own Julie Hermans, blog researcher extraordinaire – was as enjoyable as it was insightful.
Now clearly this isn't the place to reveal details of the deliberations, but i did want to highlight some of the key themes. Not least, that thorny old issue of what the hell is a blog anyway? This question has been asked, repeatedly, since Jorn Barger first started logging his web discoveries in reverse chronological order. Answering it really hasn't gotten any easier.
For our judges, the increasing variety of blogs was a significant challenge in itself. How do you compare words against pictures against videos? Should shortlisted candidates be penalised for sticking to words? And if so, always, or in which categories?
Professionalism, for want of a better word, was also a bone of contention. What about multi-authored blogs and the natural advantage they have in producing greater volumes of content? How to respond to the increased commercialisation apparent across pretty much all categories, with varying degrees and tones of disclosure?
And then there was the actual content. As a nominal blog, did it need to be opinion-driven? Edgy? To what extent was it possible to remain outside the mainstream but still agenda-setting?
These were the themes that recurred throughout our five-hour session in which the often disparate, sometimes incommensurable merits of the sixty shortlisted blogs were detailed, dissected, and discussed. Arguments were made, won, and lost. Tough decisions were taken. And at the end of it all, we had decided on the winners of 14 different categories.
All will of course be revealed on November 27th at The Brewery in central London. But if you want to try applying some of these criteria for yourself, there's still time to get involved in the category we opened to a public vote: Newcomer of the Year, for which there are four terrific nominees:
Check them out and get voting (scroll halfway down!).
https://www.vuelio.com/uk/wp-content/uploads/2015/11/Judges-1.jpg
2448
3264
Paul Miller
https://www.vuelio.com/uk/wp-content/uploads/2019/09/vuelio-logo.png
Paul Miller
2015-11-13 10:30:11
2015-11-13 11:26:08
Judging the Vuelio Blog Awards 2015: a view from the chair