Travel blogger spotlight: Kash Bhattacharya, BudgetTraveller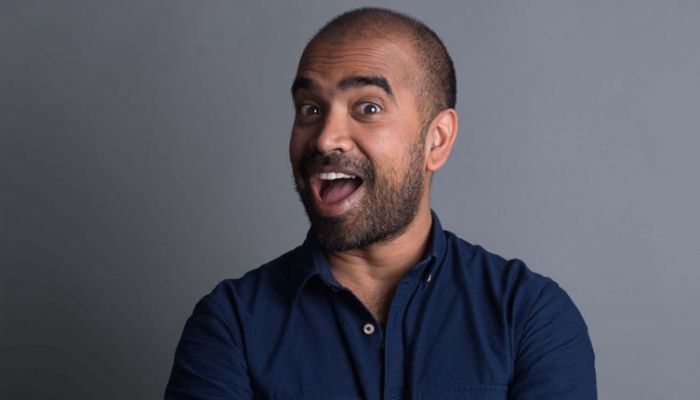 Kash is the man behind BudgetTraveller a new entry in the top 10 UK travel blogs. An experienced luxury-on-a-budget traveler, Kash is also an author and professional speaker. We caught up Kash to find out how many strings he has to bow, why South Africa has the friendliest people, his use of social and how he works with PRs.
How do you describe what you do to other people?
There are so many layers when it comes to working with a professional, experienced blogger – explaining the work we do is often my hardest challenge. I don't thinks there is a word to describe the work I do.
I'm first and foremost a blogger, publisher and the man behind the BudgetTraveller blog. I'm also 'the hostel guy' and a published author; in August last year I published 'The Grand Hostels: Luxury Hostels of the World'. I'm also a speaker and have been invited to speak at several digital tourism conferences on the topic of content and influencer marketing. In order for people to understand the value of our work I also became a content marketeer and developed a number of campaigns involving influencers some of which have won major tourism marketing awards. Examples of projects include MustLoveFestivals.com with Expedia, a project developed in partnership with 20 Destination Marketing Organisations (DMO) that included Visit Finland, Visit Austria, German National Tourism Office, BlogVille for Emilia Romagna & Blogmanay for Visit Scotland & Unique Events in partnership with iAmbassador and Film Traveller Cote d'Azur for Cote d'Azur Tourism.
How do different social channel work with your blog?
Instagram has been particularly effective in helping me building a community, especially stories which are great at keeping people posted about my recent travel adventures but also a place to ask questions, get ideas and learn more about travel trends that might be the focus of my blog in the future.
Twitter also has been great for cultivating a network – from bloggers and journalists to agencies, marketing directors of DMOs and brands. It's a great source of contacts, work and also inspiration.
Facebook remains the best platform for seeding video content from campaigns but again requires some form of budget spend.
With all the platforms throttling organic reach increasingly, I've started to be invest less time in social and keeping it the bare minimum. The blog remains the key platform I focus on and I've also been focusing also on my newsletter, which offers a much better reach vs social.
Do you think travel blogging will be your job forever?
I can't see myself doing anything else to be honest! I love helping people travel better, love writing and sharing my stories and obviously love how a life of travel has brought me into contact with so many amazing people from across several hemispheres. It is a job, a gift that continues to give and help me grow.
Where's the best place for street food in the world?
It would be a tossup between Bangkok and Chiang Mai. Nothing makes me happier than a bowl of steaming noodles or a Pad Thai or simple Khao Man Gai – Thai-style chicken rice. The variety of food stalls and the quality is mind boggling. Plus the price.
Which country has the friendliest locals?
South Africa. The most beautiful, warm and passionate people I've met in the world. I've been twice and each time, the people welcome me with open arms. I can't wait to go back.
What's your favourite mode of transport?
Give me a train any day, especially in Europe. Nothing beats seeing the world from a train window. With a beer or a glass of wine in hand. I can walk around, read a book and it gets from A to B with minimum fuss, even if it takes a few hours more. Flying is so stressful nowadays.
Do you accept press releases?
I welcome press releases that are tailored to my interests. I like when someone sending a press release has invested some time into reading my blog and at least knows my name. The lack of personalisation in press releases is what drives most bloggers mad. I also welcome introductions via Twitter or Instagram – much more effective than a bland drab press release.
What are the best collaborations you've worked on?
I'm really proud of the work I've done with my friends at iAmbassador to help launch the concept of BlogVille back in 2013 for the Emilia Romagna Tourism Board-project that continues to grow and develop to this day and has spawned several similar ideas. I've had a fantastic relationship with the German National Tourism Office over the last few years – we've collaborated on a number of wonderful creative content campaigns ranging from promoting the country as a leading youth tourism destination to one that focused on the country's amazing wealth of street art. Last Autumn I completed a month long residency in Latvia where I created a guide on how to enjoy the country on a budget. The tourism board was very supportive of my ideas and gave me complete creative freedom to create the content-still a rare thing in the world of brand collaborations.
What advice would you give to PRs/brands reaching out to you?
Be open to ideas and also send me yours – let's start the creative process. Don't come with a fixed brief and tie me down in umpteen deliverables; that can kill the creativity and passion within me or any decent digital storyteller. Please do take the time to read my blog and DO reach out to me on social. I'm always up for a beer or coffee so let's meet up if possible.
What other blogs do you read?
Current blogs that I love or follow include: Messy Nessy Chic, Along Dusty Roads, Bridges and Balloons, Uncornered Market, As the Bird Flies and Time Travel Turtle.
https://www.vuelio.com/uk/wp-content/uploads/2019/06/Budget-Traveller-1.jpg
430
760
Holly Hodges
https://www.vuelio.com/uk/wp-content/uploads/2019/09/vuelio-logo.png
Holly Hodges
2019-06-26 07:00:14
2019-06-26 14:51:27
Travel blogger spotlight: Kash Bhattacharya, BudgetTraveller