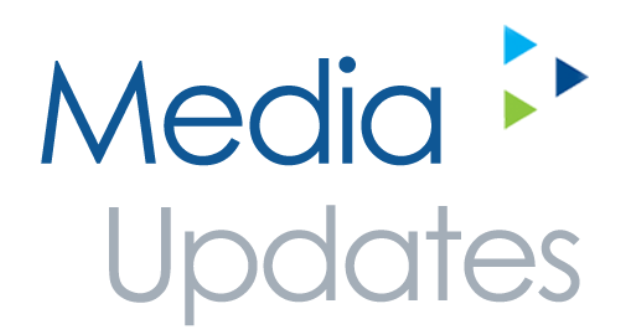 This week's Media Updates covers moves and changes at news titles including The BBC, Guido Fawkes and MailOnline; fashion, lifestyle and entertainment titles including Women's Health, Curvaceous and Get the Gloss; business and finance changes at Marketing and HR Magazine and Health, Science & Technology changes at Wired magazine.
News & Current Affairs
·         The BBC has today unveiled a homepage redesign on its mobile platform
·         The Guido Fawkes political website is to launch an environment section in a redesign that will also introduce separate channels for technology and media, The Guardian reported.
·    Kate Pickles has been appointed global reporter at MailOnline
·         Laurel Ives has been appointed food editor at The Sunday Times. She will continue looking after books and serials at the Sunday Times Magazine and will retain her role as consultant editor at Sunday Times Style
·         Aaron Bower has been appointed rugby league correspondent at the Guardian
·         Libby McBride has been appointed reporter at the Brentwood Gazette
·         Kaye Wiggins has joined Tes as a reporter. She was previously chief reporter and deputy news editor at Local Government Chronicle
Fashion, Lifestyle & Entertainment
·         Amy Hopkinson has been appointed online editor at Women's Health
·         olive magazine has launched a new website  olivemagazine.com
·         Curvaceous Inc. magazine has now been rebranded as Curva
·         Ayesha Muttucumaru has been promoted to senior features writer at Get the Gloss
·         The Mark Allen Group has acquired world music magazine, Songlines
Business & Finance
·         Gemma Charles has been promoted to deputy editor at Marketing. She was previously opinion editor at the magazine
·         Katie Jacobs has been appointed editor at HR Magazine. She was previously deputy editor at the publication
·         Mark Sands has been appointed politics reporter at Money Marketing
·         Alex Juggins has been promoted to assistant editor at Professional Builders Merchant and Professional Heating and Plumbing Installer. He was previously editorial assistant for both titles
Health, Science & Technology
·         Cleo McGee has been appointed as Wired Insider at Wired magazine
Cision Blog
Here it is! The UK's Top 20 Beauty Blogs including Pixiwoo.com, Zoella, British Beauty Blogger, The Beauty Shortlist and more
How important are celebrities for PR?
When celebrity controls so much of the conversation, should PR's focus move from the traditional print, broadcast and online media world and start moving in more entertaining circles? Could celebrity endorsement ever be more credible than old world media coverage? An analyses.
'PRs don't always realise that online has a much longer life' Sarah Ebner, author, journalist, blogger
Meet Sarah Ebner, an award-winning journalist (currently on The Times sports desk), author of The Starting School Survival Guide and of one of UK's leading family travel blogs, Family Travel Times.
Katrina, author of the parenting and lifestyle blog, Beautwins, lists the five best practices bloggers need to keep in mind for better outreach and working with top brands including Pampers, British Gas, Coca-Cola and more.
If you have any media changes let us know on Twitter @Media_Updates or you can email Priyanka Dayal
https://www.vuelio.com/uk/wp-content/uploads/2014/05/Media-Updates-Logo.png
334
620
Priyanka Dayal
https://www.vuelio.com/uk/wp-content/uploads/2019/09/vuelio-logo.png
Priyanka Dayal
2015-02-12 15:52:56
2015-02-12 15:52:56
UK - 12 February 2015