Everyone has a podcast these days: 4 ways to be heard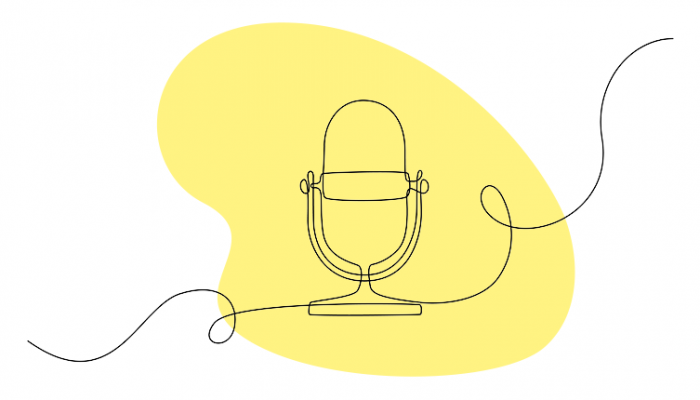 While it feels like everybody has a podcast – you may already have at least three on the go in your spare time – there is no denying it is a valuable format. Podcasting is predicted to be a $4 billion industry by 2024, making it a platform with plenty of potential for brands and businesses with something to say. 
Considering starting a podcast, or want to steer a client in the right direction/away from producing something only their friends and family will listen to? Take advice from the experts. Here are tips from media professionals at brands including The Times, BBC Good Food and Women's Running shared during this year's Publisher Podcast Summit.
1) Be genuine
Unlike super-slick radio programming, podcasting should be more direct and friendly with listeners. Build a genuine bond with your community – or a useful parasocial relationship with the consumers you want to engage – with authenticity.
One instant way of doing this is to utilise existing camaraderie on your team, like Women's Running editor Esther Newman, who found success and extra listeners by teaming up with co-host Holly Taylor for her podcast.
'Your audiences will quickly become invested in you as people if they enjoy the conversations that you're having,' is Esther's advice.
2) Branch out and do something different
Yes, there are many podcasts out there already. What gets attention in a noisy space is something you already know a lot about from your comms experience – telling a story in a new way.
A podcast is 'a really powerful storytelling tool' believes Big Issue's future generations editor Laura Kelly. For Laura, the format provides a way to 'reach out to marginalised voices' and tell stories your audience may not have heard before, or provide a new twist on something they are familiar with. A podcast also allows for a deeper investigation and investment in a story:
'You need a strong story with twists and turns,' advises The Times and The Sunday Times podcast producer Will Roe. 'It needs a decent central figure as well as an idea of the wider theme – what does this story actually mean?'
3) Turn off the business brain for a while
Building a following for a podcast is the same as building a community around any other form of content – too business-focused and you can lose the interest of those who took the time to tune in.
Approach a podcast as 'a full package thing, rather than just a promotional tool to get your voice out there,' says Wondery Media producer Theodora Louloudis.
The extra time and effort needed to produce a podcast can be a labour of love – an opportunity to flex muscles you may not otherwise get the opportunity to use during regular comms work.
4) Remember the audience out there
Recording a podcast can be an opportunity to showcase other communications skills and snap up new audiences… or a fast-track to self-indulgence and boredom for those listening in. Producing podcasts in isolation frequently leads to friendship groups thinking their conversations about cinema are of interest to those other than them. Frequently, they are wrong.
To avoid this pitfall, steer clear of giving the microphone to any team members who are overly keen to talk over others (we all know someone like that) and consider adding in plenty of guest speakers and interviews with people in your industry.
Alongside respected thought leaders, showcase those people 'whose story has not been told, or who has got something really interesting to say that you might not have heard before,' advises Janine Ratcliffe, deputy editor of olive magazine and BBC Good Food.
There are plenty of interesting voices to showcase out there and topics to cover, all while further building your brand in the background…
For advice on the benefits and pitfalls of parasocial relationships in communications and marketing, check out our overview of how big brands are doing it.
Not sure if podcasting or radio is the direction you want to go in for your brand and clients? Read this guest post from Broadcast Revolution's Phil Caplin 'Is radio or podcast better for your campaign?'
https://www.vuelio.com/uk/wp-content/uploads/2022/10/Podcasting.png
430
760
Phoebe-Jane Boyd
https://www.vuelio.com/uk/wp-content/uploads/2023/09/vuelio-logo-200px.png
Phoebe-Jane Boyd
2022-10-24 10:28:56
2022-10-28 09:49:47
Everyone has a podcast these days: 4 ways to be heard