Top 10 PRspectives of 2013
As part of our Top 10 Top 10s, here is a list of the top 10 Prspectives of 2013, according to @DayalPriyanka. The interviews discuss PR trends and list challenges and strategies used by individual companies representing various sectors including education, travel, architecture, management and more.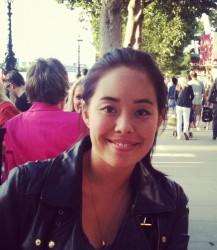 Grifco's Emma Powell
For travel companies and hotels today, it's often not just about the holiday, but the experience they promise. In the luxury market, this experience need not only live up to the pictures on the travel brochure, but must be better than what clients signed up for. Yes, like all things high-end, luxury travel can be plush and lavish, but most importantly it has to be smooth. The team behind the journey, from CEOs to bell boys, all have an important role to play, and this includes a PR agency that undertakes the responsibility to deliver.
Emma Powell, associate director at Grifco, a creative, boutique, PR agency which services travel, spa, property and hotel design clients, takes us behind the sun, sand and sea and shows us how it all gets there.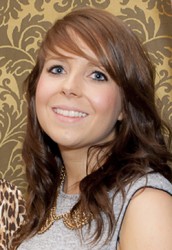 Marina Boor of St Mary's University College
Located in the leafy suburb of Strawberry Hill in Twickenham, London, St Mary's University College is one of the oldest Roman Catholic higher education institutions in the UK. It is recognised for its long and distinguished history in education with a wide range of undergraduate and postgraduate courses on offer.
One of the most famous athletes of our times, Mo Farah, the double Olympic gold medalist, started out on St Mary's tracks. A former student at the University College, Mo trained at the campus for 10 years, before moving to the United States.
It is this exciting mix of traditional and contemporary which makes up St Mary's story, one which the University College is revisiting its PR and communications strategy to tell. Marina Boor, senior PR and marketing officer at St Mary's University College talks to Cision about its new marketing strategy and discusses how the future of education is online.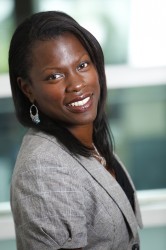 University of Hertfordshire's Ann Bruno
The University of Hertfordshire located in Hatfield is one of the UK's leading business-facing institutions. Founded in 1952, the modern University campus boasts state-of-the-art teaching facilities for its 27,200 strong student body, and was voted the 'Entrepreneurial University of the Year' in 2010 by Times Higher Education.
It is also one of the many educational institutions in England facing up to the challenges brought about by recession and the 2012 reforms to higher education, including budget cuts and spiraling tuition fees.
Ann Bruno, media and PR manager at the University of Hertfordshire, discusses key trends in the education sector and shares the University's approach in addressing them.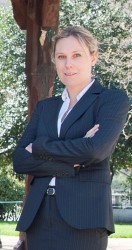 Emily Beadon on brand WSP
WSP is a British-based professional services firm providing management and consultancy services in the property, transport and infrastructure, and environment and energy sectors. Last year the environment and energy business of WSP joined hands with Canadian firm Genivar Inc. creating one of the leading global environmental and sustainability consultancies in the world.
The UK company is now focused on ramping up its brand presence and is doing so by launching a new and integrated communications and content strategy.
Emily Beadon, media and reputation manager at the firm talks to Cision about WSP's business objectives and its PR and communications strategy for the year ahead.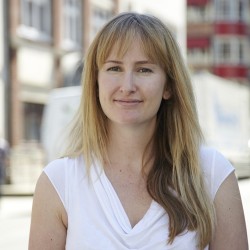 Kyly Bird of Make Architects
Make is an award-winning international architectural practice with studios based in London, Beijing and Hong Kong. It was founded by Ken Shuttleworth in 2004 and has established itself as one of the UK's foremost architectural firms. The practice has designed, planned and built iconic projects worldwide ranging from urban masterplans to residential and office developments.
In this interview, Kyly Bird, digital marketer and partner at Make discusses the pressures of urban development today and the resulting effect it has had on communications and PR in the architecture and design sectors.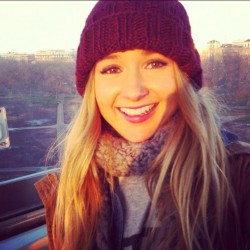 Lauren Hughes of Bacall Associates
Bacall Associates is a PR, marketing and sales support agency that specialises in travel at the top end of the market. The firm gets its name from Jeff Bacall, a PR and marketing expert who founded the agency in 1994. Bacall boasts an exotic roster of clients including international travel and tourism companies such as Sri panwa in Thailand; The Palace of the Lost City in the Pilanesberg Mountains, South Africa; Vietnam Airlines; and Canyon Ranch in the US, among others.
In conversation with Cision, Lauren Hughes, senior account executive at the agency, discusses how 'long lunches are a thing of the past,' trends in the travel PR sector and more.
Heather Healy of Stickyeyes
Digital marketing agency Stickyeyes is a growing business. Set up in 1998 the team has quickly developed into one of the UK's most successful digital agencies. In order to adapt to market changes and better compete in a crowded market, Stickyeyes has significantly expanded its offering to provide digital acquisition and customer engagement solutions for some of the world's most well-known brands, including GSK, Hertz, Converse, Hilton, ghd and Cath Kidston. 
Heather Healy, creative communications director at Stickyeyes, talks to us about prominent trends in the digital marketing industry, winning campaign strategies and on 'FOMO' in the digital world.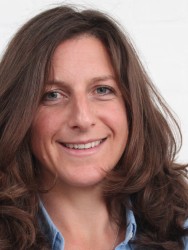 Pieminister's Romany Simon
How do you market pies? Welcome to the world of Romany Simon, the publicist for Pieminister, a Bristol-based pie-making company founded by her husband Jon Simon and brother Tristan Hogg. The idea behind the venture is to reinvent pies for the new, younger generation. Their products are now stocked by leading supermarkets, delis and pubs nationwide. The brand has a huge presence at all the leading music festivals, and runs a highly successful and expanding chain of shops and stalls. In conversation with Cision, Romany discusses how she promotes pies, Pieminister's current marketing campaign and how a discontinued-range was forced back to the shelves by social media demand.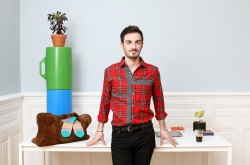 MAY Concepts' Romain Casella
MAY Concepts is a boutique creative and marketing consultancy with offices in London and Geneva. The agency helps its clients maintain and gain a positive brand reputation through creative communications via services such as strategic branding, integrated marketing, media relations, event management and trend scouting.
With a network of global clients that typically operate in the style, media and creative industries, the agency markets itself with the ability to provide a unique marketing strategy for each project to ensure local appeal while maintaining international standards.
Romain Casella, founder and director at MAY Concepts, discusses prominent trends in the PR industry, the critical role social media plays in marketing today and the inspiration he derives from his job.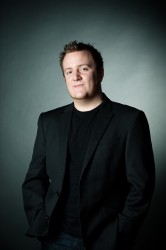 Daniel Donovan of Corel
Corel Corporation revolutionised the graphic design industry when it introduced CorelDRAW® in 1989. The company today boasts of a community of more than 100 million active users in over 75 countries, and a well-established network of international resellers, retailers, original equipment manufacturers, online providers and Corel's global websites. 
In conversation with Cision, Daniel Donovan, Corel's PR manager, addresses the competitive nature of businesses in graphic design and digital media and discusses the communications strategy used by Corel to stay ahead.
Priyanka Dayal
https://www.vuelio.com/uk/wp-content/uploads/2019/09/vuelio-logo.png
Priyanka Dayal
2013-12-30 09:00:18
2013-12-30 09:00:18
Top 10 PRspectives of 2013