Updated 28/10/2015. 
1. Pixiwoo
The blog may be 'stuck' with a name they wouldn't particularly go with today, but sisters Sam and Nic Chapman have risen to fame after a little make-up tip shared with a friend on YouTube had millions begging for more – over 200 million to be precise. Pixiwoo has made the shortlist for our upcoming Vuelio Blog Awards' beauty category.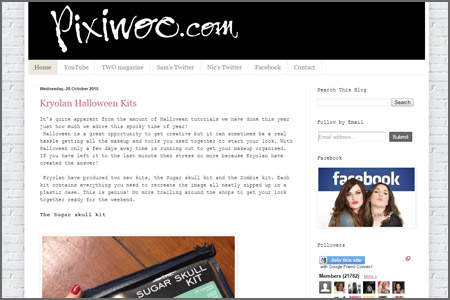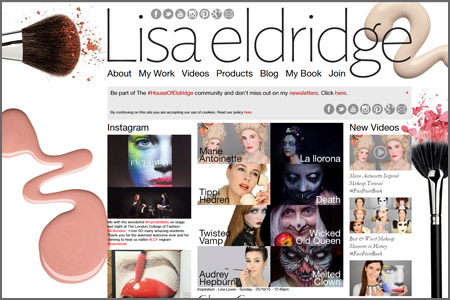 With over 20 years of experience, Lisa Eldridge is one of the most highly regarded make-up artists on the international beauty and fashion circuits.  She had her first big break when she was booked by ELLE Magazine to work with model Cindy Crawford. Today she's the publication's 'Beauty Guru' – a column where she shares her make-up know-how with readers. Her blog is busy but beautiful
.
Anna describes herself as a 'makeup maven' and this certainly shows on the blog. Chock-a-block full of cosmetic reviews, beauty tips and make-up tutorials, Vivianna Does Makeup is in our Top 10 for her friendly and frank approach to beauty and for her ability to spot the next beauty must have a mile off.
.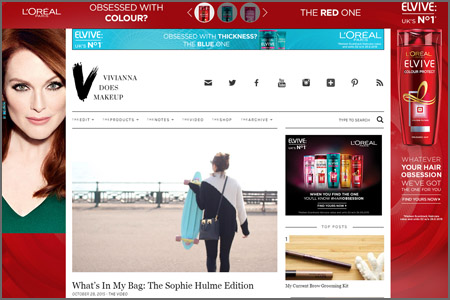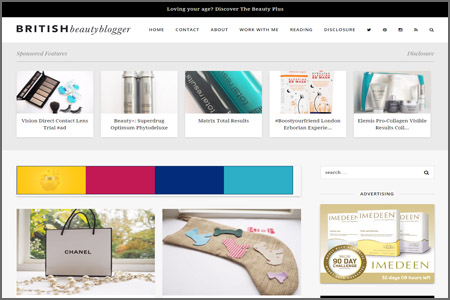 Jane Cunningham started her blog to talk about beauty in a way that isn't possible in mainstream media – and that is to review them honestly. She advises that she likes to 'showcase products that are excellent' and will always give a 'no holds barred point of view on a product'. A regular on Vuelio's beauty blog rankings, it is no surprise that she is on the shortlist for the Vuelio Blog Awards for the beauty category. 
London Beauty Queen started in 2010 after author Hayley Carr had worked in the beauty industry for six years. Hayley realised her love for beauty when she wasn't working in the industry anymore and now works on London Beauty Queen and LBQ Consultancy full time. Hayley has over the years picked up several accolades that include winning the P&G Beauty and Grooming Award for 'Best Blog: Beauty' 2013 and Rodial Beautiful Award for 'Best Blog' 2012. She is also shortlisted for the upcoming Vuelio Blog Awards in the Beauty category.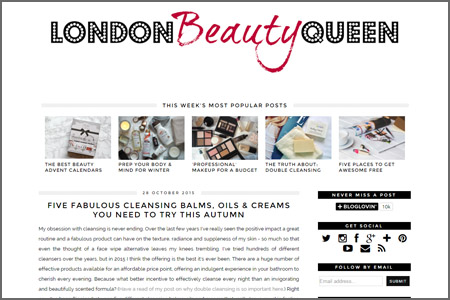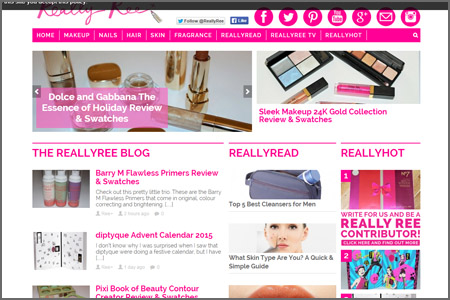 6. Really Ree
Really Ree, a blog and YouTube channel by Anne-Marie Lodge is really busy with a lot to take in, and if make-up is your thing, a lot to learn. The blog discusses anything from styling and new collections to make-up and perfume. The blog first started in June 2010.
7. Rasberrykiss
Author Shannon Wilson started Rasberrykiss in 2009 because she wanted a place of her own to share 'thoughts on beauty products and pretty things.' Today her refuge has made her one of the UK's top make-up bloggers.  Here you'll find recipes, rambles, reviews and more.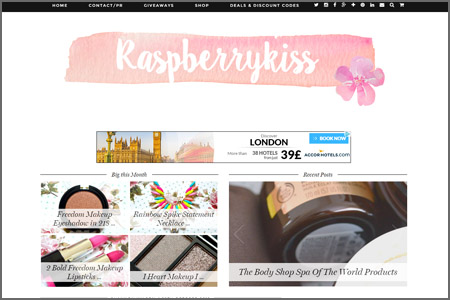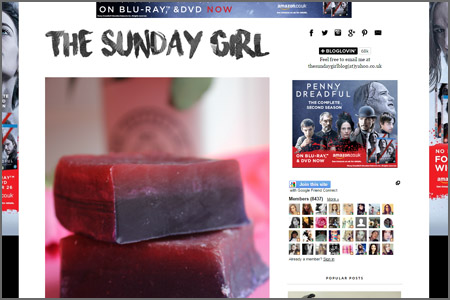 The Sunday Girl provides honest and neutral reviews of beauty products and cosmetics and never shows her face, which is rather different to the average makeup blog I'd say. She advises this is due to her 'sloppy application' skills and how this could easily sway her reader's opinion of a product. Blogging since July 2011, Sunday Girl must definitely have a very full make up bag!
Another makeup artist on today's ranking! Laura brings to her blog 12 years of industry knowledge and has worked on various beauty counters, and it shows! The blog consists of in depth reviews of high street brands to luxury ones, and various makeup tips and tutorials.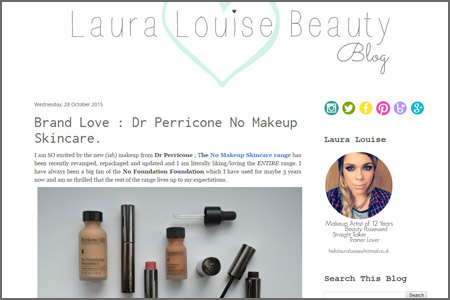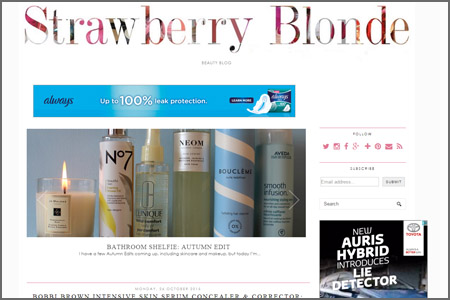 Nic certainly loves her makeup! She has admitted to surviving on baked beans so she could buy Chanel lipstick instead, if that isn't commitment I don't know what is. From the blog you can see that Nic only really posts positive reviews and this is because she is ruthless in her testing, so only promotes the good stuff and edits out the bad! Check out her interview with Vuelio here
The fundamentals of working with bloggers are the same as with traditional journalists at traditional media outlets: respect their schedules; take time to read their material to learn their interests; and only contact them if/when they want to be contacted.
Vuelio's blog ranking methodology takes into consideration social sharing, topic-related content and post frequency. Profiles of these beauty blogs and their authors can be found in the Vuelio Media Database.
https://www.vuelio.com/uk/wp-content/uploads/2015/10/make-uo.jpg
335
500
Jake O'Neill
https://www.vuelio.com/uk/wp-content/uploads/2023/09/vuelio-logo-200px.png
Jake O'Neill
2015-10-28 15:27:06
2018-01-30 15:53:22
Make-Up Blogs UK Top 10