The Top 10 Fitness & Exercise blog ranking was last updated 01/06/2022.
Vuelio uses a proprietary algorithm to create these rankings, based on topic-related content in blogs on its system – you can read more about the process here. Our research team actively seeks out new blogs and bloggers for inclusion, but if you think we've missed someone, please get in touch to let us know. 
Securing a gold medal for fitness and exercise blogging for another year is Charlie, the runner and writer behind our number 1 blog The Runner Beans. Whether the prospect of keeping fit fills you with beans or leaves you in need of a coffee and a sit down, Charlie has the goods on eating right, keeping fit, travel, lifestyle and – of course – running. 'Pacing the way to healthy', Charlie has suggestions for active travel, marathon training, healthy living recipes and much more.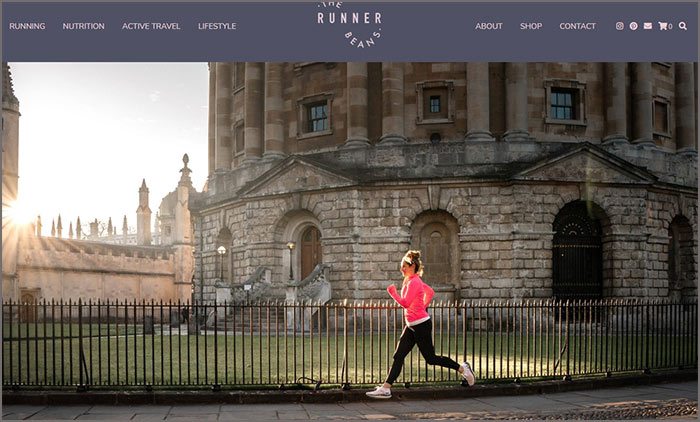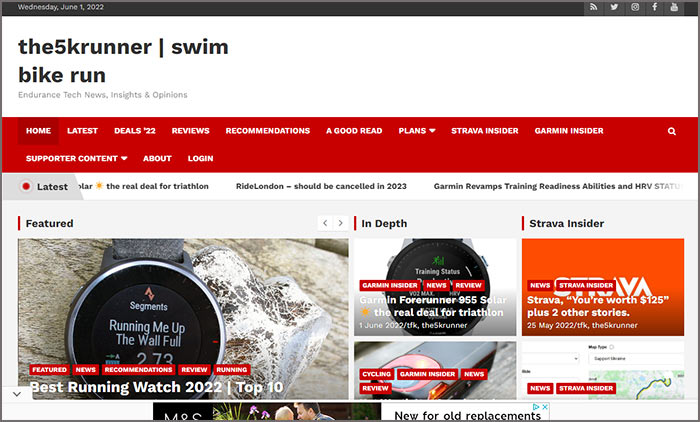 2. The5krunner
Moving up a spot in our update of this ranking is the anonymous The5krunner. What we know about this blogger – they're supplying their readers with regular 'Endurance Tech News, Insights & Opinion' in channels devoted to Reviews, Recommendations, Deals and Plans. If you're planning on going for a run this long weekend but aren't sure what to aim for, how to push yourself, or where to head, grab inspiration from the Plans section, including How to Get a PB This Weekend.
Certainly not our definition of lazy is Laura Fountain, who also moves up a spot in the ranking this year with Lazy Girl Running. Alongside being a super-successful blogger, Laura is a UK athletics coach in running,  fitness and a personal trainer, and has featured in many magazines, on radio and TV, too. An ideal place to start for those who want to build up their fitness levels from low to high, Laura's blog lists details of running groups to join as well as training plans to check out.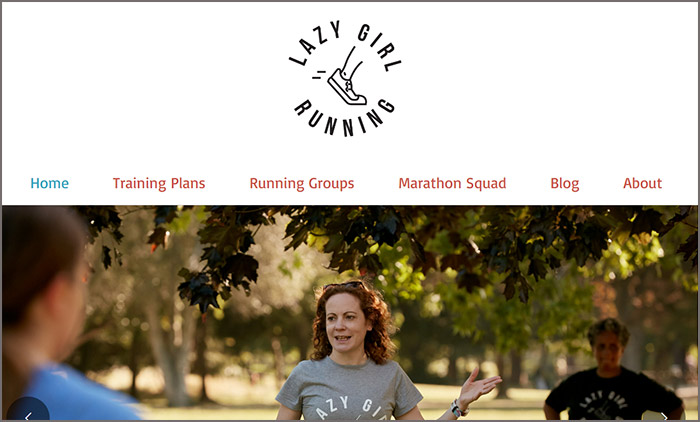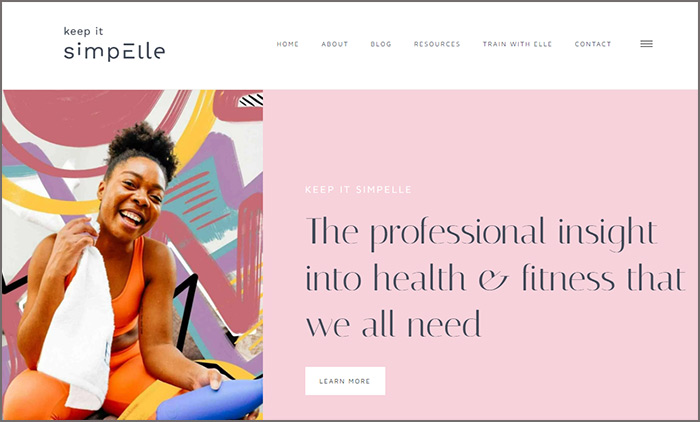 A regular feature in both our fitness and exercise blog rankings as well as our dedicated ranking of running blogs is Elle Linton of Keep it simpELLE. Offering 'the professional insight into health and fitness that we all need', Elle's blog features content on Cycling, Fitness, Food, Health, Lifestyle, Running and Travel and you can find even more in the Resources section. Before getting on your bike, read up on the best ways to warm up, how to prepare for your next race and stretching for recovery afterwards.
Another blog moving up in this list is the patriarch of exercise preparation, whatever form it comes in – Father Fitness, AKA Paul Stainthorpe. This 'normal guy who just wants to try and keep fit' shares his journey, a 'realistic one' filled with 'hurdles', just like anyone else's. For help with your hurdles, this fit father posts information on health, weight loss, product reviews, nutrition, muscle and events. Want to keep fit as a family? Paul also offers advice on exercise and kids.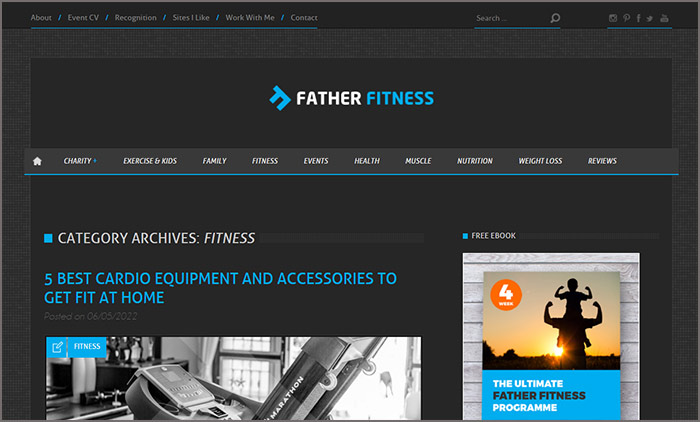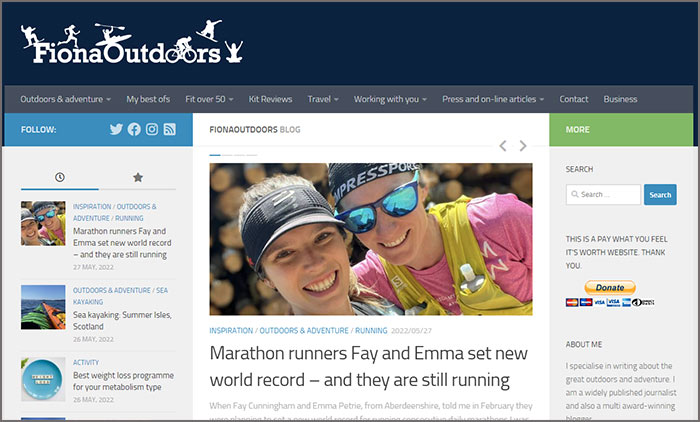 Let's go outside to get some fresh air alongside our exercise endeavours with Fiona Outdoors. Fiona offers advice and ideas on activities including walking, running and cycling as well as more advanced fitness formats like skiing and snowboarding. If you're over 50, don't fret, this blog also has advice for you on keeping fit, as well as reviews of kit you're going to need when you head out. For those bored of their routine, you can also check out the Have You Tried? section, which features plenty of new things to try.
A re-entry to this ranking for 2022 is Be Healthy Now, which you may recognise from our rundown of top UK healthcare blogs. Taking a different route to fitness and exercise, this blog from Petra Kravos bigs-up holistic approaches to health in channels including Natural Health, Healthy Recipes, Healthy Living, Fitness and Natural Beauty. Recently posted in the Fitness channel – ways to stay healthy when you don't have time to go to the gym and outdoor activities to try that will benefit your health.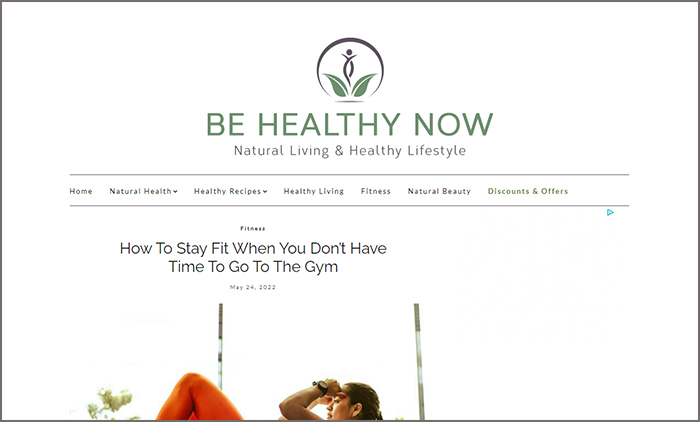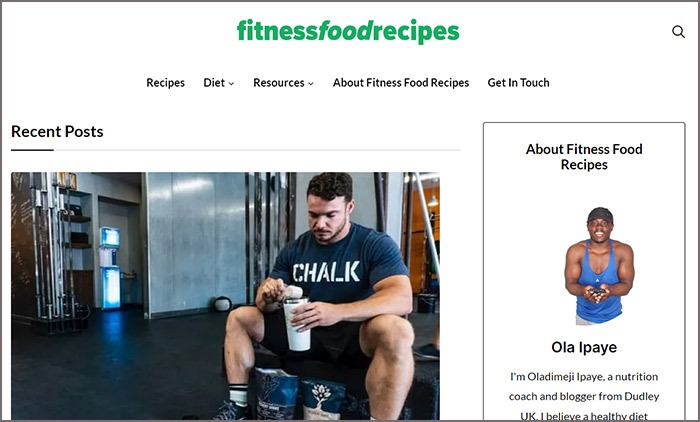 An important part of fitness is making sure you're filled with the right kind of fuel – that's where new entry FitnessFoodRecipes comes in! Here nutrition coach and blogger Oladimeji Ipaye aims to help his readers 'lose weight and get in the best shape'. Believing that healthy diets should never be boring, Ola has something for everyone in the Diet section. Pick from Vegan, High Protein, Smoothies, Egg Free, Pre-workout, Post-workout and Protein Shakes for the energy you need for your next workout.
'Adventure Awaits – Go Find It' say Annie and Nick, the bloggers behind Tales of Annie Bean. Having evolved a lot since its launch back in 2013, the blog focuses on fitness, travel and lifestyle, as well as the occasional fashion and beauty content. But today we're here for the fitness, and there is plenty of that. Both qualified spin instructors, Annie and Nick also love triathlons, swimming, cycling, running, yoga and 'basically any sort of crazy challenge' – if you're interested in the same, go check them out.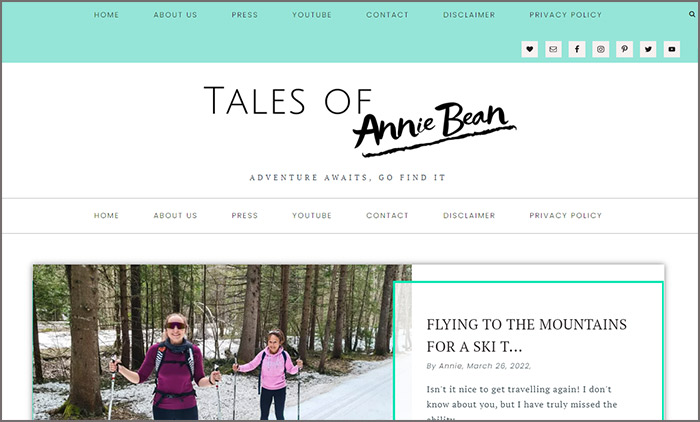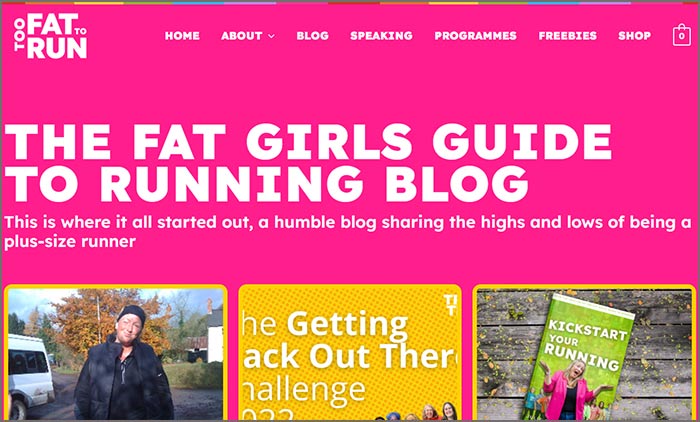 10. The Fat Girls' Guide to Running
Also in our fitness and exercise ranking for another year is Julie Creffield's blog The Fat Girls' Guide to Running, which has been helping people with their fitness journey's since 2003. Having started out as 'a humble blog sharing the highs and lows of being a plus-size runner', Julie's online home is now bumper-packed with resources readers can use, wherever they are with their own fitness journeys. Recently covered by Julie – why it's 100% safe for you to start again in 2022, and her lessons from over a decade in plus-size fitness.
Collaborating with bloggers requires mutual respect and understanding: respect their schedules; take time to read their content to learn their interests; and only contact them if/when they want to be contacted. You can see more advice in our blogger spotlights. 
Profiles of these  blogs and their authors can be found in the Vuelio  Media Database.
https://www.vuelio.com/uk/wp-content/uploads/2022/06/Fitness-and-exercise-blog-ranking-featured-image.jpg
430
760
Christina Pirilla
https://www.vuelio.com/uk/wp-content/uploads/2023/09/vuelio-logo-200px.png
Christina Pirilla
2022-06-01 09:50:16
2022-06-01 10:10:29
Fitness & Exercise Blogs UK Top 10